http://www.hosiho.net/en/blog/hosiho-drone-network-s-news/28-hosiho-is-attending-the-satis-2018-tradeshow-in-paris.html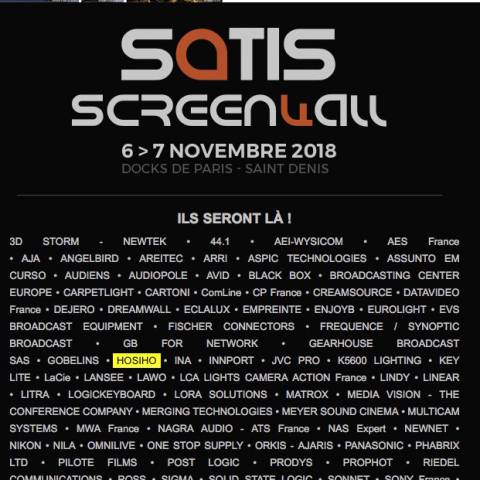 On november 6 & 7th 2018, HOsiHO will be at the SATIS Screen4All, booth 18 (Dock Eiffel) !

A new opportunity for the aerial image bank and its network of French drone operators, the HOsiHO Drone Network, to meet technicians, creatives, producers and broadcasters in need of experts in aerial filming or in search of stunning aerial stock footage.
This year, members of the HOsiHO network will highlight VR360 aerial capture with a drone by offering various ranges of qualitative services.
Do not miss it !