One of the recurring activities of our photo and video provider by drone in Ile-de-France is site monitoring by drone. The drone very quickly established itself as the most efficient and flexible flying camera to use to take aerial shots of proximity on construction sites.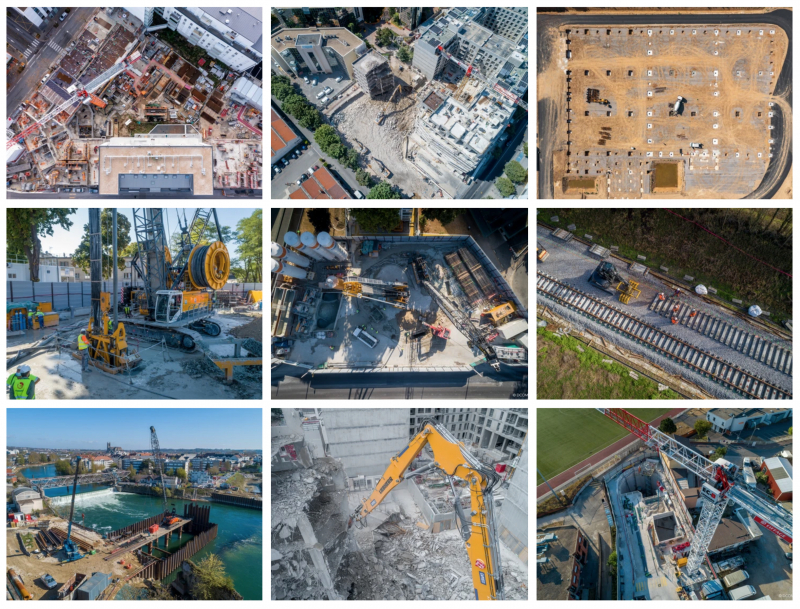 The drone easily overcomes the complex and dangerous environments represented by building and public works sites. With a drone, the photographer intervenes remotely but takes his site photos as close as possible to the action without risk and from the best angles.

Our regular visits allow an image (photo as video) of the progress of the construction from the first shovel to the inauguration. Our photos and video clips will accompany the communication actions undertaken throughout the evolution of the site and will ultimately allow the production of a film which will retrace the entire project.

The same applies when we work on a deconstruction site in Ile-de-France.

The leading companies in this very specific deconstruction market have trusted us for several years. They appreciate the seriousness with which we undertake our interventions, always in strict compliance with safety instructions and procedures.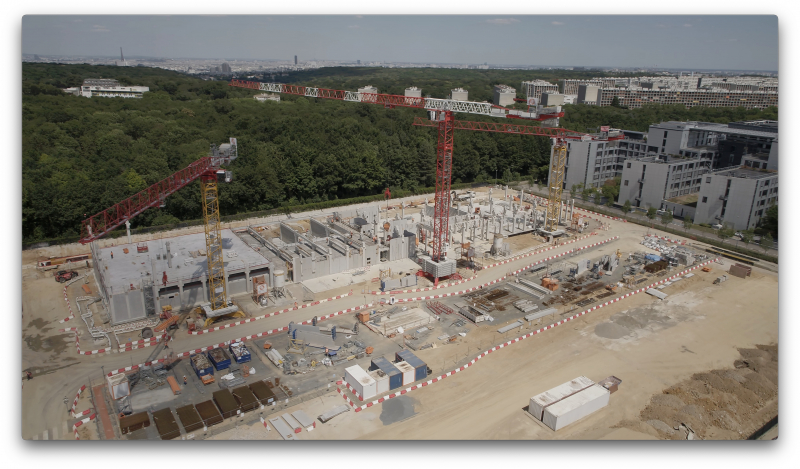 DCOMDRONE carries out photo and video reports by drone on construction sites in Paris, Seine-Saint-Denis, Hauts-de-Seine, Val-de-Marne, Seine-et-Marne, Val d'Oise, Yvelines, Essonne.