FlyUp Drone (Nantes, Rennes, Vannes)
Aerial Video and Drone shooting in Rennes, Nantes, Brest, in Brittany, Loire-Atlantique and Western France
FlyUp Drone (Nantes, Rennes, Vannes)
FlyUp Drone - Production company at the service of the image
FlyUp Drone, created by Stéphane Lelasseux in 2016, is specialized in Photo, Video and Aerial Imagery by Drone.
Production company based near the Brittain coast in Morbihan, we operate in the 4 departments of the region Brittany (Côtes-d'Armor, Finistère, Ille-et-Vilaine, Morbihan) but also in the Loire Atlantique and Mayenne departments of the region Pays de Loire.
We work regularly in the cities of Nantes, Rennes, Lorient, Saint-Malo, Dinan, Quimper, Auray, Vannes , Pontivy, Morlaix, Laval, Château -Gontier-sur-Mayenne, Mayenne, Évron, Saint-Berthevin, Changé, Bonchamp-lès-Laval, Ernée, Craon.
And we often fly over the coastal towns, seaside resorts popular with tourists and vacationers throughout the year. The needs for aerial images in these tourist regions allow us to photograph and film exceptional sites, such as the Gulf of Morbihan and its islands, wild beaches, marinas, renowned hotels but also national monuments and emblematic archaeological sites.
If you are looking for image professionals, you have come to the right place, we can advise you, support you and above all make sure that your projects (photo or video, on the ground or in the air) materialize and lead to results you expected.
Specialized in image, we can intervene and meet your needs in the audiovisual fields (aerial photo capture, aerial video capture, photo, stabilized video, timelapse, film, clip, post-production, video editing and calibration, photo editing) but also in specific technical services (work inspection, insurance expertise, real estate diagnosis, 360° panoramic, site monitoring, 3D modeling, timelapse).
For the HosiHo Drone Network, we are in charge of the following french cities and Bretagne departments.
FlyUp Drone |

Drone operator

Nantes

, Drone telepilote

Rennes Drone pilot Brest, Drone company in Lorient, UAV Saint-Malo, UAV pilot Vannes, Drone shooting in Brittany, Drone Pilot Saint-Brieuc, Aerial View by Drone at Saint-Nazaire, Aerial view at Lanester, Flying a Drone in Finistère, Aerial images in Lannion, Drone

photos in Lamballe, Aerial footage by Drone in Côtes-d'Armor, Photo by Drone in Ille-et-Vilaine,

Video Drone Loire Atlantique, Drone shooting i

n Pays de Loire, Drone

Laval, Drone Château-Gontier-sur-Mayenne, Drone Mayenne,

Drone Evron, Drone Craon, Drone Changé, Drone Saint-Berthevin, Drone Film production with Drones in Quimper, Photo and Video Production specialized in Drone at Saint-Herblain.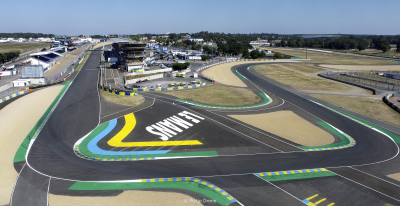 Links
Customers and experiences
Stéphane Lelasseux
Photographer and Videographer - Drone operator and remote pilot certified by the DGAC

(French Aerial Administration)
Brittany, Morbihan, Finistère, Côtes-d'Armor, Ille-et-Vilaine, Loire-Atlantique, Mayenne
After a few years spent in Paris in the world of Photography, Production and Advertising, I felt the need to get some fresh air by the sea in Brittany.
FlyUp Drone, Production company was born in spring, in April 2016 near the Bay of Quiberon and its legendary megalithic sites in Morbihan.
FlyUp Drone - Experiences and Network of Professionals at your service
We regularly collaborate with many service providers in the audiovisual sector and we are very proud to be the exclusive representative of the HosiHo Drone Network for Brittany and Loire Atlantique. In Brittany or elsewhere, we are therefore at your disposal to make you benefit from our relationships and our experience. Whatever the size of your project, we will adapt to your needs to be as efficient as possible.
Trusted by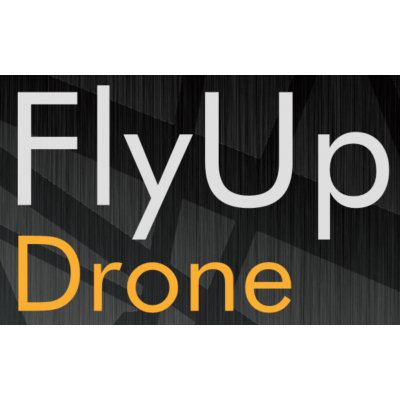 Aerial Video and Drone shooting in Rennes, Nantes, Brest, in Brittany, Loire-Atlantique and Western France
Headquaters : Vannes (56000)
Operator N° UAS / DGAC : FRAahbrnj829y311 / ED991
Insurance contract : Atlantas-AIG Police n° 551064-112
Working locations
56 - Morbihan
53 - Mayenne
44 - Loire-Atlantique
35 - Ille-et-Vilaine
29 - Finistère
22 - Côtes-d'armor
Fields of expertise and services
FlyUp Drone - Production company at your service
You are a property developer, a building professional, a business manager, a communication manager, an architect, a farmer, an insurer, a community manager, a tourist office director, an urban planning or environmental specialist, a director of hotel... and you need images, we can professionally manage the following services for you :
Drone aerial video capture
Ground stabilized video capture
Drone and aerial photo capture
Photo capture
The capture of Timelape
Video and photo post-production
FlyUp Drone - Drone Operator in Brittany
All our drones are approved by the DGAC (General Directorate of Civil Aviation) and our activities as Drone Operator are declared to the DSAC (Directorate of Civil Aviation Safety).
We hold a Professional Drone Liability Insurance contract.
We carry out the administrative procedures for obtaining all the flight authorizations necessary for our aerial photography activities.
We are therefore empowered to intervene, within a legal framework, anywhere in France.
- - -
Click to Contact us