Search by field of expertise
List of french certified drone pilots members of

HOsiHO Drone Pilots Network with

video editing and special effects services

, in France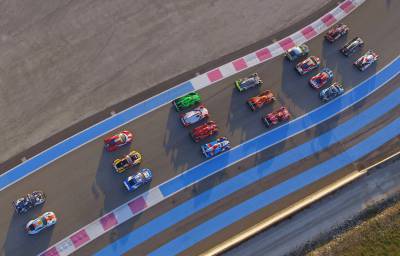 Order a drone shooting service is an excellent idea, and beyond, you might need to get an edited reel of the aerial footage, so you could share it easily on your website and social networks ?
If yes, not only do you need to plan the post-production of these aerial images, but perhaps it will be appropriate to match it with ground images that will bring an essential counterpoint to the drone point of view.
These complementary services are also the strength of our members who have combined expertise, versatility and creativity with the help of a professional team like editors, cameramen and sound engineers. It is strongly recommended that you schedule a pre-debriefing meeting, as well as some extra-time, so that you and the drone company have written and prepared the shooting in great detail !

Video editing and special effects
The work of the professional video editor consists of assembling a series of filmed images and making sure that the film conforms to the director's wishes. It is a job that requires technical knowledge and creativity.
Video Editing Work
From a software program, the editor imports images to work on them and stitches them together in an order pre-established by the director. To do this, he can use the storyboard if there is one. His work consists of improving the quality of the images, correcting defects, stitching sequences and calibrating all the images in the film to provide a consistent rendering. He is also in charge of creating and integrating special effects to the image (text, graphics, animations, visual effects...). He works in close collaboration with the sound technician.
What are the qualities of a video editor?
Editing a video requires both rigor and creativity. Beyond the technical background, the video editor is asked to be a source of inspiration. You need to be meticulous, have good concentration skills and be well organized to manage stress. Editors must also be curious and regularly update themselves on new techniques and technologies. He or she is fully conversant with DTP (computer-assisted production) software. Culture and team spirit are also qualities sought after in the fitter.
All our drone operators are declared to the DGAC (Direction Générale de l'Aviation Civile) with a unique ED & UAS FRA identification numberand shown on their page. All are duly insured to provide aerial audiovisual shooting services with drone in France (drone photography, aerial video, cinema and series).
---
All of them have been selected by the aerial image bank

for the high quality of their audiovisual services and their professionalism in terms of aerial imagery.
The connection with a drone pilot from the HOsiHO Drone Network is free of charge.
---
To learn more about French regulations concerning Unmanned Aerial Vehicles (UAV or Drone), please read our Regulation page.