HOsiHO Drone Network
HOsiHO's pilots and UAV operators network in France
Drone Rules in France
---
In France, aerial photography & filming activities with unmanned aircraft (drones) can only be carried out in a very strict regulatory framework, which we present here in a synthetic way.
The first thing to do to ensure that a drone operator is well qualified to work in France is to ask him for the operator number assigned to him by the DGAC (French Civil Aviation Authority) and to verify its presence on the list of declared operators. which is updated quarterly.
With HOsiHO Drone Network, you will find this number prominently on the front page of each of our correspondents, as well as the insurance policy number and the company of its civil liability contract, which is mandatory to carry out this activity. As a result, you can be sure that the UAV company is certified thus in good standing!
Download the xls file from the list of operators declared to the DGAC

Consult the official page of the Ministry of Ecological and Solidarity Transition, Drones - Professional Uses: all the up-to-date information concerning the drone sector and its regulation
---
French officials texts related to drone flights
---
Four scenarios
The regulation distinguishes 4 different scenarios for the particular activities with remotely piloted aircraft, which do not concern besides the aerial shooting:
Scenario S-1: use outside a populated area, without flying over third parties, in view and at a maximum horizontal distance of 200 meters from the remote pilot
Scenario S-2: use outside the populated area, without any third party on the ground in the evolution zone, not meeting the criteria of scenario S-1, at a maximum horizontal distance of one kilometer of the telepilote and a maximum height of 150 meters (

drone < 2 kilos)

or 50 meters

(

drone > 2 kilos)
Scenario S-3: use in populated area, without overflight of others, in view and at a maximum horizontal distance of 100 meters from the remote pilot
Scenario S-4: Out-of-populated use not meeting S-1 and S-2 criteria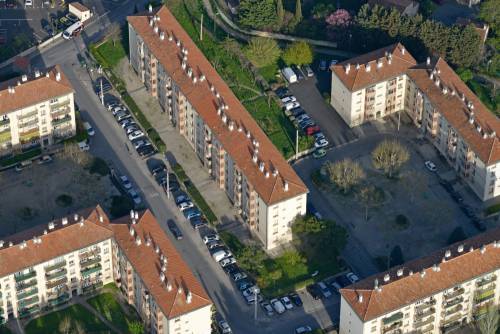 All scenarios are capped at a maximum height of 150 meters (500 feet) AGL (Above Ground Level), which may be reduced under certain conditions and in certain locations (near airports for instance) .
To find out, the drone operator consults specific and up-to-date aeronautical maps like on Mach7Drone.
His training and his theoretical Ultralight certificate, allow him to interpret this information and to immediately get in touch with the authorities and concerned sites managers, as required by law.
---
THE 17th DECEMBER 2015 DECREE
IN SYNTHESIS:
Classification of activities
Activities carried out with aircraft operating without any person on board are classified as follows:
Aeromodelling

: use for leisure or competition purposes

Experimentation

: the use of an aircraft other than a model aircraft for testing or control purposes

Special activity

: use other than those referred to in paragraphs 1) and 2) -> professional use
Who is concerned ?
The answer is very simple: Anyone who wants to realize or order aerial shots, for a fee or free, or to develop remotely piloted aircraft when the purpose of the flight is no longer just leisure.
Things to mind about :
To order an aerial shooting (for a fee or free of charge), you have the obligation to call on a civil drone operator declared to the DGAC and duly insured in Civil Liability (RC).
You must therefore at least ensure that your provider has permissions, and in this regard it must be able to provide you spontaneously the following documents, from the phase of the quote:
DGAC acknowledgment of his declaration of activity as a civil drone operator. This is the guarantee that it is in good standing with french civil aviation authorities
Certificate of insurance in civil liability (mandatory)
The detailed estimate of the service
In a second step, when it will have made the steps and the possible requests for specific authorizations, as for example by sending a form to the prefecture of the place for overflights in populated areas (scenario S-3) or the request for a protocol with the manager of a controlled airspace, your provider will have to be able to provide them accompanied with any necessary derogation or agreement.
In addition, if the mission involves the presence of persons other than the operator's personnel in the protection zone of others around the aircraft (a disk with a diameter of 10 to more than 60 meters, as the case may be), your The service provider must put in place emergency procedures and have all the persons concerned sign individually an attestation that justifies that they have been duly informed of the risks they incur.
What responsibilities for customers?
A client, whether private or public, must ensure that the legal framework of his provider is legal.
If he makes an unauthorized company work for aerial work with remotely piloted aircraft (drones), and in the event of an accident, his liability may be sought for negligence. The same is true, probably with an aggravating character if a customer instigates or obligates a provider to break the law and the elementary rules of prudence, using commercial pressure.