HOsiHO Drone Pilots Network
HOsiHO's pilots and UAV operators network in France
Drone Rules in France
(Update European regulation 2021)
---
In France, the activity of aerial photography by unmanned aerial vehicles (UAVs or UAS) can only be carried out within a regulatory framework that is now becoming European and which we present here in summary form.
The new European regulations came into force for France on January 1, 2021. It applies to both UAV operators and manufacturers.
For operators, and therefore the HOsiHO Drone Network pilots, there is a transition period that maintains most of the existing flight scenarios, on the one hand, and the regulatory requirements already in force in France, on the other.
Indeed, while the two European regulations (1) are now applicable, some rules remain national because they are not related to air safety, such as airspace, security of installations or electronic reporting.
During the transition period, which will end on January 1, 2023 for manufacturers and December 2, 2023 for operators, aerial photography using UAVs will continue with the following new obligations:
Limitation of the flight ceiling. The flight height is now 120m maximum instead of 150m.
Implementation of electronic signalling equipment on each UAV (if the weight of the UAV in flight is > 800g): electronic device allowing remote signalling of UAVs by WiFi with their registration number, position, speed and take-off point.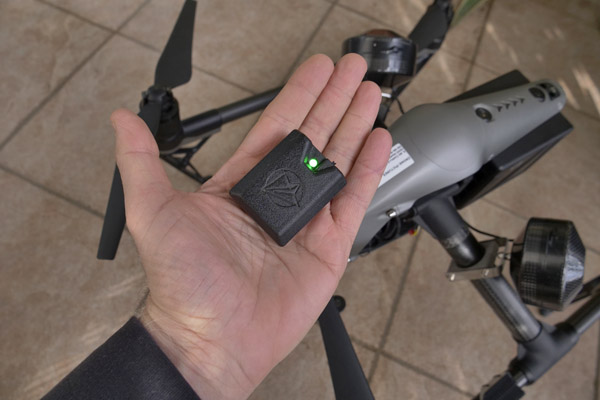 European registration of the activity. A European registration number of the UAS operator is to be affixed to each UAV. It is provided by our Supervisory Authority, the DGAC, and begins with FRAxxx for a French UAV operator.
Obtaining the Certificate of Theoretical Aptitude for Telepiloting (CATT), the result of training or equivalent duly registered by the DGAC (available during the year).
With HOsiHO Drone Network, you have the certainty to have a duly registered drone operator, with its compliant equipment, able to operate in a professional way.
You will find these numbers prominently on the profile page of each of our correspondents, as well as the policy number and the company of his liability insurance, highly recommended to exercise this activity in France.
So you can be sure that the pilot is in good legal standing!
---
Official texts
European regulations (EU) 219/947 and (EU) 2019/945 have just replaced national aircraft safety regulations.
They define 2 categories of operations: Open Category and Specific Category. In addition to this, there are national provisions.
Consult the official page of the Ministry of Ecological and Solidarity Transition : Drones - Professional Uses with all the information concerning UAV operations and its regulations applicable in France.
---
Authorized flight scenarios
In the transition period until December 2, 2023, France will maintain the 3 existing scenarios for moderate or high-risk flights, such as populated areas, aerodromes, and all regulatory air zones. At the level of European regulations, these operations are classified in the Specific Category:



Scenario S-1: outside all unrestricted zones or use outside populated areas, without overflying third parties, in view of the telepilot and at a maximum horizontal distance of 200 meters from the telepilot.
Scenario S-2: use outside populated areas, at a horizontal distance out of sight of the telepilot and at less than 1km, and a maximum height of 120 meters (UAV < 2kilos) or 50 meters (UAV > 2kilos).
Scenario S-3: use in populated areas, without flying over third parties, in view of the telepilot and at a maximum horizontal distance of 100 meters from the telepilot.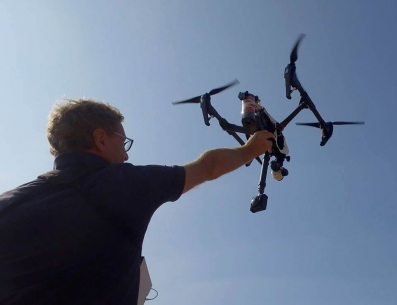 All scenarios are capped at a maximum height of 120 meters (400 feet) AGL (Above Ground Level), which can be reduced under certain conditions and in certain locations (e.g. near airfields).
To find out, the UAV operator consults specific and up-to-date aeronautical charts such as Mach7Drone or Clearance.

For these Specific Category scenarios, in addition to authorization management, the operator must have its MANEX (Manual of Operations) and its CATT certificate of aptitude. His training, and at least his CATT certificate, enable him to interpret this information and to immediately get in touch with the authorities and managers concerned.
Open Category

This Category of operation mainly concerns operations with very small UAVs or operations outside of all regulations. It therefore includes the Scenario S-1 flight scenario outside any restriction zone: use outside populated areas, without overflying third parties, in view of the telepilot.
In addition, there are possible flight operations very close to people or property for UAVs weighing less than 250 grams.
---

Types of drones usable in 2021
During the transition period, and before having CE-compliant UAV manufacturers within the meaning of these new regulations*, the current UAVs already approved under the 2018 provisions will therefore continue to be able to operate, provided they have the necessary additional equipment:
The UAS operator's reference stamped on the aircraft
Remote electronic identification defined by France on its territory
(*) In addition to the traditional CE marking, UAVs will be progressively marked, at the latest by January 1, 2023, by one of the following classes and will progressively receive a logo from their manufacturer validating their conformity.
For example:




The classes are mainly based on the weight of the device, its speed of evolution and its sound volume. For example:


Classe 0 (under 250g)

Classe 1 (under 900g)

Classe 2 (under 4 kg)

Classe 3 (under 25 kg), …
---
What safeguards should be taken?
To order or take aerial shots (for a fee or free of charge) with professional equipment or a drone of more than 250g, you are obliged to use a civil drone operator declared to the French DGAC and it is strongly advised to have a Civil Liability insurance (RC).
You must therefore at least ensure that your service provider has the necessary authorizations, and in this respect he must be able to provide you with the following documents spontaneously at the quotation stage:
His CATT and registration number. This is the guarantee that it is in order with the Civil Aviation.
A certificate of air liability insurance
The detailed estimate of the service to be carried out
In a second phase, once it has carried out the procedures and any requests for specific authorizations, such as sending a form to the local prefecture for overflights in populated areas (scenario S-3) or requesting a protocol with the manager of a controlled airspace, your service provider must be able to provide you with them, accompanied, if necessary, by any required waivers or agreements.
---

What are the responsibilities for customers?
A client, whether private or public, must ensure the legality of the service provider's operating framework.
If he employs a company that is not authorized for aerial work with unmanned aerial vehicles (UAVs), and in the event of an accident, he may be held liable for negligence. The same applies, probably with an aggravating factor, if a client incites or forces a service provider to break the law and the elementary rules of prudence, by using commercial pressure.
---


More resources: