HOsiHO Drone Network
HOsiHO's pilots and UAV operators network in France
---
Find your drone pilot and cameraman in Rouen for your drone filming
in Normandy and North of France
Here is the drone operator representing our network of professional UAV telepilots in Rouen, the prefecture city of the Seine-Maritime french department, on the banks of the Seine river and counting more than 110,000 inhabitants.
Ilara Drone has always worked in the Normandy region, flying its drones and shooting its cameras, to film and photograph the towns of Normandy or the Mont-Saint-Michel.
Proof of this is their impressive portfolio of aerial images, photo, video and timelapses below, taken with their drones and cameras by a team of talented cameramen.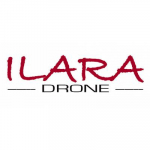 Drone footage and aerial photography for sale on the HOsiHO aerial stock images bank, The World from Above, with drone views of the Seine river banks since Rouen has a port, the famous Notre-Dame de Rouen Cathedral, which was painted by Claude Monet, the Gros-Horloge and its belfry and more.
List of ground and aerial audiovisual equipment
available to the team of our drone pilots, cameramen and photographers
Ilara Drone in Rouen
Drone

DJI M600, with the ronin MX and a carrying capacity of 7 kg

DJI S900 (S3: approved for urban areas), with a carrying capacity of 2 kg.

DJI Inspire 2 with X5S camera.

DJI Inspire 1 with X5 camera, and 2 lenses equivalent to 24, 50 and 90mn.

MavicPro, a small drone with easy access in difficult areas.

cameras Canon 5D, Canon C100, INSTA360 Pro2

slider, crane or lighting
« Member since the beginning of the venture, I have the pleasure to share with our HOsiHO group, the passion for image combined with the tool that is the unmanned aerial vehicle (i.e drones). But we are in a rather competitive field and our goal is the satisfaction and loyalty of our customers. How do we achieve this? Thanks to our network! HOsiHO network is a strength. A mutual exchange force, because we share together our knowledge, our gears, if necessary, and our points of view on the ever-developing field of image.
Moreover, the network's strength is mainly in covering the territory of its operators. Indeed, I work in the Normandy region and take advantage of the group's communication to establish contacts with foreign (and even local) clients who are fond of images of my beautiful region and its historical character: Beaches and monuments of the 1944 landing, Mount-Saint-Michel, Honfleur...
Congratulations to the dynamism of our network and wishing many more years of success. »
Karl Lefebvre, for ILARA Productions
Drone shooting rates in Rouen
Our members undertake to apply the reference rates of the network, for a service of aerial shooting by drone,
either for Photo or Video, without retouching or video-edit (excluding options; travel expenses; administrative costs)
Request a quote from Ilara Drone in Rouen
In addition to its aerial audio-visual expertise over Rouen and Normandy, both in drone photography and drone video,
Ilara Drone is highly specialised in the following services, thanks to the experience and skills it has acquired over the years:
Video Production with drone and ground footage

360° VR aerial video by drone

Panoramic aerial photography by drone and on ground

Live streaming service on the internet of aerial and ground images

'Immersive Drone Tour' Animation