HOsiHO Drone Network
HOsiHO's pilots and UAV operators network in France
---
Find your drone pilot and cameraman in Royan for your drone filming in Charente-Maritime, Atlantic Coast of France
Here is the UAV operator representing our network of professional UAV pilots in Royan,
coastal city of the Charente-Maritime department, with more than 18,000 inhabitants.
L'Atelier du Ciel has been working for many years in and around Royan, in this small town lying on the Atlantic coast, known for beautiful beaches!
Proof of this is its portfolio of aerial images, photo, video and timelapses below, taken with their drones and cameras by the team's talented cameramen and pilots.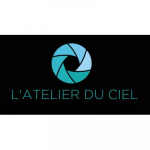 Drone footage and aerial photography for sale on the HOsiHO aerial stock images bank, The World from Above, with drone views of Royan, establishing shot of the city from the sea, its beaches, the market, and also the Notre-Dame church.
Some aerial footage, photos, time-lapses taken by drone over

Royan

,
available for licensing, for all your audiovisual and publishing projects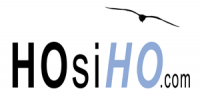 Come and discover Royan on the Atlantic coast
The town of Royan is located on the coast of Charente-Maritime, between La Rochelle and Bordeaux. It is one of the most sought-after seaside resorts on the Atlantic coast for both its climate and its location. Indeed, those who like temperate beachfronts in summer are quickly hit by the attractions of this place.
Visit the town of Royan
Unfortunately, Royan suffered greatly from bombing during the Second World War, as evidenced by its church, Notre Dame. Nevertheless, along the coast, it is possible to enjoy the scenery, dotted with lighthouses, some of which are classified as French heritage sites. It is possible to walk around by boat. On the coast, you can also take pictures of the carrelets, small fishing huts on wooden stilts. For outings with family or friends, there is the Grande Conche beach where you can enjoy an afternoon of sun and swimming, but there is also the Palmyre zoo, which is home to more than 110 animal species (carnivores, birds, primates, ungulates, marine mammals and reptiles). Finally, the seafront is ideal for walking, cycling or playing sports.
Discovering the surroundings of Royan
Only 60 km from Royan is La Rochelle. Every summer, the Francofolies Festival, one of the biggest music festivals in France, takes place here. Every year, many visitors come to discover what was once a strategic location for the French navy and is now a very pleasant place to visit. Along the coastline, there are many fortresses, including those built by Vauban under Louis 14 to repel enemy attacks. Off the coast of La Rochelle, there are three islands: Aix, Ré and Oléron, all of which are renowned for offering a beautiful setting for visits. There is also the famous Fort Boyard.
The ideal place to enjoy seafood
The Charente-Maritime coast is famous for its seafood. This includes mussels, periwinkles and clams, but also oysters. Indeed, not far from there is the park of Marennes d'Oléron where it is still possible to taste oysters in front of the fishing huts. You will also be able to taste other regional products such as cheeses, charcuterie and the famous Pineau des Charentes.
List of ground and aerial audiovisual equipment
available to the team of our drone pilots, cameramen and photographers
l'Atelier du Ciel in Royan

From the air
Main Drone : Inspire 2, X5S + 45mm+ 15 mm raw+prores
Spare1 : Inspire 2
Spare 2: Mavic 2 PRO


From the ground
Black Magic cinema Caméra 4K
Panasonic GH5
Steady Cam Ronin
Rails for travelling plateform
Lights
Drone shooting rates in Royan
Our members undertake to apply the reference rates of the network, for a service of aerial shooting by drone,
either for Photo or Video, without retouching or video-edit (excluding options; travel expenses; administrative costs)
Request a quote from L'Atelier du Ciel in Royan & Charente-Maritime
In addition to its aerial audio-visual expertise over Royan, and on the Atlantic coast, both in drone photography and drone video,
L'Atelier du Ciel is highly specialized in the following services, thanks to the experience and skills it has acquired over the years:


Video Production with drone and ground footage

Timelapse & hyperlapse by drone or from ground

Panoramic aerial photography by drone and on ground

Giga-pixels aerial panoramas with SmartAerial Pano