HOsiHO Drone Network
HOsiHO's pilots and drone operators network in France
Your Drone Operator in
Charente-Maritime
The 17th is not a trivial number. It represents the department most visited by the French. Bathed in a favorable microclimate, this large corner of France which sometimes gives the air of 'French Riviera' (Mimosas grow there in abundance) represents in the collective unconscious wild coastlines, ocean, wide open spaces, iodine, healthy life.
But not only. If indeed nature is particularly rich and generous, Charente-Maritime is full of historic and architectural gems.
La Rochelle, an essential chef-lieu, is one of the rare cities on the Atlantic coast of this size with such a historic background.
Resolutely turned towards the sea, by its diversity and its extent, the Charente-Maritime offers a multitude of things to do and see, all draped in a light to make painters and photographers dream.
Olivier Roux, member of the network with Atelier du Ciel, planted our flag on these lands. He officiates in the Charente-Maritime region (17) as well as in neighboring departments such as Vendée (85), Deux-Sèvres, Charente (16), and Gironde (33).
Filming for various orders in Charente-Maritime and Vendée
Shooting of films, Video and photography by drone in Charente-Maritime and La Rochelle
Based in La Rochelle for several years, after having traveled those of the planet, Olivier Roux travels the roads of the department in search of the best angles and lights.
Experienced in the climatic specificities of this oceanic region whose conditions and lights are changing at the speed of lightning, our drone pilot operator will be able, with meticulousness and accuracy, to target the best moments to capture images of La Rochelle, of small villages the Ile de Ré, the Chassiron Lighthouse and the heavenly beaches of the West of the Ile d'Oléron.
The wild beauties of the Vendée with the Pointe du Payré, or of the Cognac region with its undulating terroirs will not be outdone.
The multiplicity of sea trades in these regions also offers a rich and very aesthetic range of shots.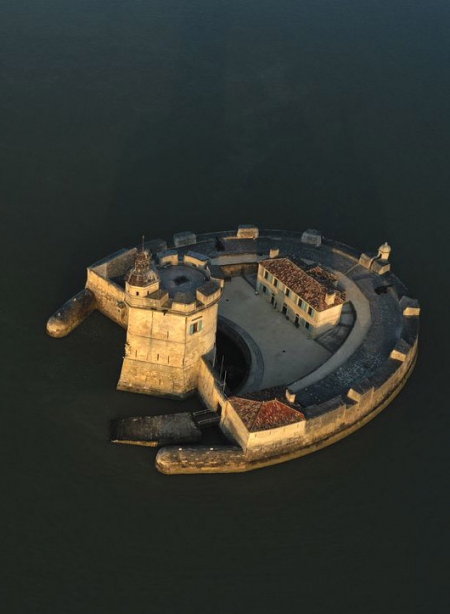 Aerial photography by drone of Fort Louvois, on the way to Île d'Oléron © L'Atelier du Ciel
Atelier du Ciel to embody HOsiHO on the West Coast and more particularly in Charente-Maritime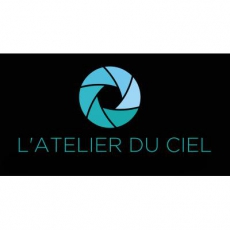 The choice of HOsiHO naturally turned to Olivier Roux from Atelier du Ciel, in this region.
If piloting a drone is an expert's business, knowing how to make images is even more so.
No context is ever repeated, you must continually analyze, consider, react and rebound by adapting to the moment.
With 20 years of expertise as a photographer in the magazine press and almost 10 years in video and film making, Olivier Roux knows how to slip into these skills and bring back to his clients the desired images. Sublime and very plastic images which essentially make up its portfolio of images available on the video and aerial photo bank via the HOsiHO platform.
Olivier Roux is a convinced activist. For him, if technologies today offer extraordinary solutions, that these are on board our drones, cameras and camera, none has succeeded to replace an image professional.
He constantly repeats that the technique of capturing light has not changed, the sensitivity to contexts and to the moment does not benefit from any evolution 2.0.
Taking pictures is a process that must first live in you. (read his feedback with the Mavic 2 pro which he likes as much as his Inspire 2)
And if you want to be put in contact with this professional of photography and videos, just click on the button below, or call him by phone on 0613642410, to talk about your next shooting by drone, in Charente-Maritime or on the Atlantic coast.
Showreel by L'Atelier du Ciel
Short video made for Château Minuty in the Var
The Atelier du Ciel's expertise and references
L'Atelier du Ciel offers unique expertise and a keen eye on the West Coast.
For your documentaries, magazine and film subjects, he will be able to advise and guide you in the remarkable corners of these regions, at the most opportune times.
Olivier Roux Director and his structure L'Atelier du Ciel, have an address book of Hot Spots, in Charente Maritime, in Vendée and elsewhere, to make the images you need and never undergo the events.
His relationships with local authorities and administrations allow him to be very reactive for filming.
Television channels, production companies and institutions regularly use its skills to carry out their projects, in Charente-Maritime and in other regions of France.

Panoramic aerial photo by drone of the Vines of Minervois © L'Atelier du Ciel