AERO7 (drone Perpignan, Carcassonne, Toulouse)
Drone filming Perpignan - Drone pilot Occitanie - Aerial Video Catalogne - Drone photography Pyrénées-Orientales
AERO7 (drone Perpignan, Carcassonne, Toulouse)
Expert in aerial drone photography in Catalonia, Perpignan and in the Occitanie region
Located in the Perpignan region, between the sea and the mountains, AERO7 is part of the drone network in France and produces images by drone to help you discover other points of view, taking height and perspective.


Being free as air and sublimating movement is the advantage of flying cameras.
Creativity, originality, that's what drone images offer today.
To promote and share your projects, call on AERO7, creator of aerial images.
For the drone network we are in charge of the following french cities and departments in Occitania / Pyrénées region.
AERO7 - Vincent Durouchoux | Drone operator in Lot departement, Drone Tarn-et-Garonne, Drone filming in Occitania, Drone Pilot Ariège, Drone Company Albi, Drone Operator Catalonia, Drone Company South-West of France, Aerial Images Perpignan, Aerial Videos Montauban, Drone Video Collioure, UAV pilot Foix, Drone Photography
Pyrénées-Orientales, Aerial,filming Toulouse,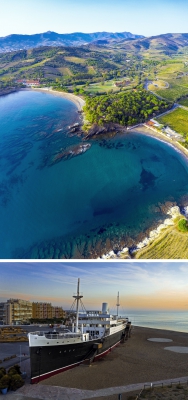 Links
Customers and experiences
From documentaries to corporate films, including wedding films, we bring our clients this other much sought-after point of view, with originality and creativity.
We film for the wine, sea and mountain industries, for cinema and television, documentaries, short and feature films.

From the Pyrenees to the shores of the Mediterranean, Occitania's vineyards cover 265,000 hectares of vines. This vast wine-growing region has a number of appellations without equivalent in the world, with more than fifty Protected Designation of Origin (PDO). The image by drone brings a definite advantage in the wine sector in terms of communication, so if you need to find a UAV french pilot, call on AERO7.

Most of our interventions take place in the Pyrénées-Orientales department (66) and the south of France, but we are always eager to discover other regions. This is how we had the opportunity to cover the 1000 km of Loire landscape, from the air to highlight the incredible pictorial beauty of the Loire, and at water level to feel the power of the currents and eddies of the wildest river in Europe.


Trusted by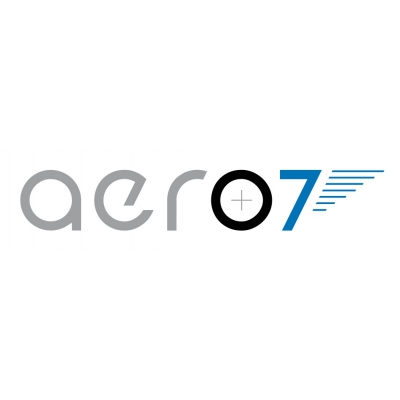 Drone filming Perpignan - Drone pilot Occitanie - Aerial Video Catalogne - Drone photography Pyrénées-Orientales
Headquaters : Perpignan (66000)
Operator N° UAS / DGAC : FRAlxzstfqsur5ax / ED6146
Insurance contract : Allianz POLICE n°551064-68
Working locations
66 - Pyrénées-Orientales
65 - Hautes-Pyrénées
31 - Haute-Garonne
11 - Aude
09 - Ariège
Fields of expertise and services
First of all, we offer the expertise of DRONE SHOOTING, namely PHOTO and VIDEO, in various formats (standard or PANORAMIC photo, HD or 4K video, etc.).

Piloting a drone equipped with a camera is a professional affair, and requires preparation, anticipation, reactivity, concentration, technicality and creativity, with one main objective: to capture beautiful images offering an inspiring point of view.

Flight preparation includes reporting locations and shooting dates to the authorities in accordance with current legislation. We then ask our customers to provide us with certain information 10 days in advance.

For complete projects such as FILM PRODUCTION, AERO7 will be able to manage the production of your video in collaboration with professionals in the audiovisual industry, from the SHOOTING to the final EDITING.

As SOUND is an important element of audiovisual production, AERO7 uses professional musicians, composers and narrators.



GEAR
MAVIC 2 (S1-S3)

Sony ALPHA 7 III camera recording in 4K

6 lenses from 14mm to 600mm

Stabilizer DJI RONIN S

Sound kit : microphone + digital recorder Zoom H4n

Blackmagic pocket cinema camera 4k

Panasonic Lumix G7/Gx7

Crane-M Stabilizer

7Artisans 12, 25 and 50mm lenses