Search by field of expertise
List of french certified drone pilots members of

HOsiHO Drone Network delivering

aerial audiovisual shooting by Uav, in France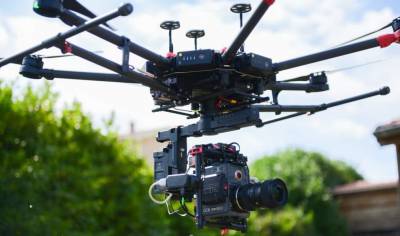 All our drone operators are declared to the french civil aviation authority, ie DGAC (Direction Générale de l'Aviation Civile), with a unique ED identification number, shown on their page. All are duly insured to provide aerial audiovisual shooting services with drone in France (drone photography, drone & aerial video, cinema).
By consulting their individual pages (click on their logo), you will learn about their experiences and audiovisual achievements.
The drone network members apply a rate, for a drone service, based on our reference price grid that can be consulted via the Rates tab.
Do not hesitate to contact them directly by email or phone, to tell them about your creative needs, because you probably know it, the use of a drone in a documentary, a television show, or a feature film production, is a great value added but must be within the limits of the possible, technically, and regulatory. Our professionals will be happy to inform you about this as well as about their fares, and will, if necessary, suggest alternatives !
---
All of them have been selected by the aerial image bank
for the high quality of their audiovisual services and their professionalism in terms of aerial imagery.
The connection with a drone pilot from the HOsiHO Drone Network is free of charge.
---
To learn more about French regulations concerning Unmanned Aerial Vehicles (UAV or Drone), please read our Regulation page.