AIRbuzz (drone Versailles, Nanterre, Hauts-de-Seine)
Drone Pilot in Paris East - Aerial Video Versailles, Yvelines - UAV shooting Essonne
AIRbuzz (drone Versailles, Nanterre, Hauts-de-Seine)
GET YOUR SHOOTINGS OFF THE GROUND!
With AIRbuzz, your drone pilot in Paris and Ile de France area
Based in
Paris
, close to the main video production companies, AIRbuzz is specialized in aerial drone shooting for TV shows, companies, institutionnal films and the cinema industry.
AIRbuzz deals with every aspects of that kind of drone assignements, from the authorization process to the delivery of completed films, including editing, colorgrading and any additional works if necessary, like ground shooting or photography.
We are used to obtain complicated authorizations like the ones that allowed us to fly over Paris on 15 occasions, to shoot inside monuments or historic places, to fly our drones at night and in military zones, or to work at the Paris Air Show at every edition since 2015.
Our advantages :
A 6 years experience and several hundred flight hours

A recognized work

Compliance with regulations and safety

State-of-the-art equipment regularly updated

Multiple skills : aerial shooting (DJI Phantom 4 Pro / Inspire 2 X5S or X7) and ground shooting (GH5, 5D, A7III, A7SII, A7R IV), photography, editing...

Note that we are also focusing on filming with

FPV drone

, these ultra-immersive and agile devices that give a real boost to aerial images. When the use of an

FPV drone

is at the service of a relevant narrative, the possibilities offered are indeed limitless :

- Taking indoor sequences playing with obstacles to create a suprise effects.
- Following vehicles at 140 km/h as close as possible
- Showing off buildings in a spectacular way
- Flying over craggy landscapes in total fluidity in a cinematic style ...


Please note that any shooting in town requires a minimum of 5 working days notice, to be increased to 7 to 10 days for shooting in Paris.
For the HOsiHO network, we operate in the eastern part of Paris, the cities of the Paris region and the following departments of Ile-de-France.
AIRbuzz | Drone Operator Ile-de-France, Telepilot Drone Paris, UAV Paris, Drone Yvelines, Drone Versailles Drone company Val d'Oise, Drone Photography in Paris, Aerial shooting in Parisian suburbs, Drone Video in Loiret, Drone Telepilot Eure-et-Loire, Company, Drone telepilot Loiret, Aerial views by Drone Eure-et-Loire, Aerial photography Le Vesinet, Drone filming Chatou, Aerial shooting by Drone in Saint-Cloud, Drone Le Pecq, Drone operator Croissy, Drone filming Chartres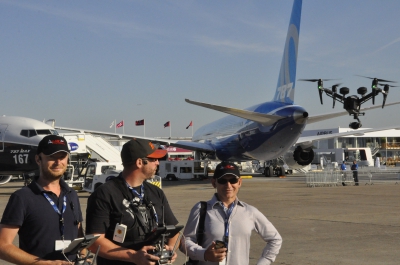 Links
Customers and experiences
Our experience has led us to collaborate regularly for TV show like Secrets d'Histoire, Des Racines et des Ailes, Le Village preferré des Français, Auto Moto, Turbo, Top Gear etc. Feature movies and TV commericals are also among our favorite audiovisual business lines, as well as social networks and corporate films.
Our regular customers and broadcasters :
TF1, France Télévision, M6, RMC Découverte, Arte, BBC France and many other TV channels and websites

WWF, Naval Group, Citroën, Volkswagen, Audi, Skoda etc
Sensitive places filmed by our drones :
The Eiffel Tower, the Arc de Triomphe, The Concorde Square, the Place Vendôme, the French National Assembly, The Bourget Airport, the military facilites of Toulon and Lorient...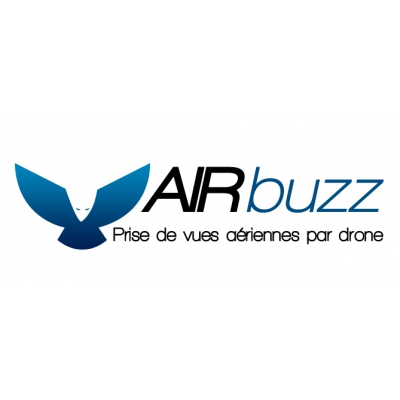 Drone Pilot in Paris East - Aerial Video Versailles, Yvelines - UAV shooting Essonne
Headquaters : Paris (75017)
Operator N° UAS / DGAC : FRA99klyu91ddlqf / ED00454
Insurance contract : FRM0000001AV17A/DRO/ABV
Working locations
95 - Val-d'oise
92 - Hauts-de-Seine
91 - Essonne
78 - Yvelines
75-17 - Paris 17e
75-16 - Paris 16e
75-15 - Paris 15e
75-14 - Paris 14e
75-09 - Paris 9e
75-08 - Paris 8e
75-07 - Paris 7e
75-06 - Paris 6e
75-02 - Paris 2e
75-01 - Paris 1er
28 - Eure-et-Loir
Fields of expertise and services
Our drone fleet consists essentially of 2 machines: :
DIJ Inspire 2 with X5S or X7 camera and their full range of focal lengths. This platform that shoot in Apple ProRes or Raw CinemaDNG up to 6k meets the request of even the most demanding shooting, from television to cinema and advertising. We offer this equipment as a single operator or with dual operators for more precise and spectacular shots.



DJI Phantom 4 Pro

. This compact and light drone fitted with a 1 inch sensor camera is especially appreciated in television because of its low operating cost and its small size allowing it to fly indoor or in very complex areas.
In additional to this equipment, we work with traditional cameras such as Pansonic GH5 with long and short focal lengths that can film up to 4K.