Search by field of expertise
List of french certified drone pilots members of

HOsiHO Drone Pilots Network also proposing ground audiovisual shooting, in France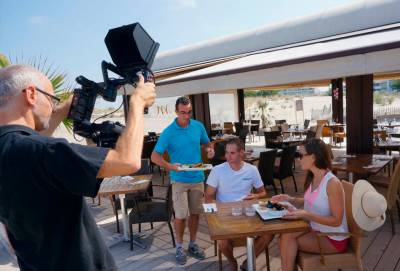 If your project requires it, why not ask our pilots to also shoot images on the ground, indoors or outdoors, with or without a stabilizer?
The following drone companies are audiovisual and photography professionals and are equipped with videos cameras and accessories tailored to your needs. The framing, light and sound no longer have secrets for them.
Ground images will be a welcome addition to any edit, giving more strength to aerial imagery. Do not hesitate to make this additional request during your booking !




All our drone operators are declared to the DGAC (Direction Générale de l'Aviation Civile) with a unique ED & UAS FRA identification numberand shown on their page. All are duly insured to provide aerial audiovisual shooting services with drone in France (drone photography, aerial video, cinema and series).
---
All of them have been selected by the aerial image bank

for the high quality of their audiovisual services and their professionalism in terms of aerial imagery.
The connection with a drone pilot from the HOsiHO Drone Network is free of charge.
---
To learn more about French regulations concerning Unmanned Aerial Vehicles (UAV or Drone), please read our Regulation page.