Search by field of expertise
List of french certified drone pilots members of

HOsiHO Drone Network offering a Live streaming service on the internet for aerial and ground images

, in France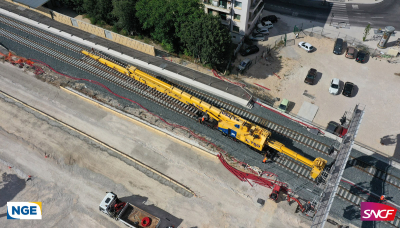 Live, streaming, drone are very trendy, and the demand for them is always growing!
For these reasons, HOsiHO Drone Network has developed a Live Multi-stream platform to offer you new Live Multi-streaming services on your websites and those of your customers, suppliers or partners.
Retransmitting an important or unique operation live is the best way to get even more attention!
Our members, all highly experienced in drone and ground shooting, will be able to advise you and offer you the best live drone and ground shooting formula for your audience and the type of event.
The aerial production companies presented below, master perfectly all the techniques necessary for the good implementation of a DRONE L I V E operation.
All our drone operators are declared to the DGAC (Direction Générale de l'Aviation Civile) with a unique ED & UAS FRA identification numberand shown on their page. All are duly insured to provide aerial audiovisual shooting services with drone in France (drone photography, aerial video, cinema and series).
---
All of them have been selected by the aerial image bank

for the high quality of their audiovisual services and their professionalism in terms of aerial imagery.
The connection with a drone pilot from the HOsiHO Drone Network is free of charge.
---
To learn more about French regulations concerning Unmanned Aerial Vehicles (UAV or Drone), please read our Regulation page.