Search by field of expertise
List of french certified drone companies members of

HOsiHO Drone Network creat

ing v

irtual tours

360°

, in France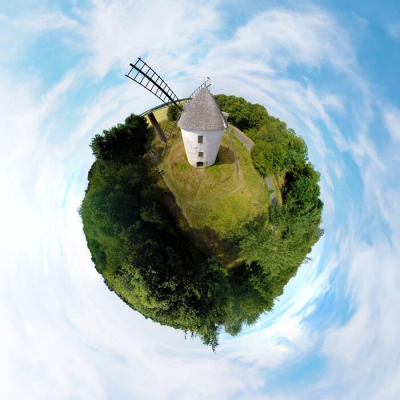 Why not ask for the creation of an interactive virtual tour in 360 ° from your photos and videos, air or ground?
Imagine the interactivity with visitors to your website or on the visited location !
With a virtual tour, you allow your customers and prospects to discover a place and walk there, as if they were there. Everything starts from a 360 ° photo of the main place. While wandering there, the visitor is invited, either to click to pass to the following site, to visualize a text, an animation, a slide show, a video, or to listen to a sound.
Ideal for an exhibition, a tourist site, a hotel, a large company, an event ...
The access to this virtual visit is very simple today thanks to HTML 5: website, tablet / smartphone, computer. On a computer, an internet connection is not required because the entire pack of the virtual tour is stored on the hard disk.


The creation of 360° virtual tours
In recent years, immersive video techniques have been developing. One of them consists in realizing 360° virtual tours.
A growing demand
Originally, the first companies to request 360-degree virtual tour videos were in the real estate industry. Agencies and developers alike found that this format was a powerful business argument in a real estate transaction. Gradually, other sectors of activity became interested in this type of video like the industry for corporate films, cultural places or hotel companies.
The following HOsiHO Drone Network companies will be able to support the entire creation of these virtual tours. From the production of content (360 ° photos by drone or on the ground, videos, sounds ...) to their integration with your existing archives and elements in a coherent and interactive whole!
All our drone operators are declared to the DGAC (Direction Générale de l'Aviation Civile) with a unique ED & UAS FRA identification numberand shown on their page. All are duly insured to provide aerial audiovisual shooting services with drone in France (drone photography, aerial video, cinema and series).
---
All of them have been selected by the aerial image bank

for the high quality of their audiovisual services and their professionalism in terms of aerial imagery.
The connection with a drone pilot from the HOsiHO Drone Network is free of charge.
---
To learn more about French regulations concerning Unmanned Aerial Vehicles (UAV or Drone), please read our Regulation page.