How to find a drone pilot in France for your aerial shootings?
Wherever you are in France, a drone pilot, for your aerial drone photography & filming, from our network will be able to meet your expectations. The members of our network are in charge of well-defined zones and this will save you from having to do tedious research to find the drone operator best suited to your needs. To search for your UAV pilot, nothing could be simpler. You just have to click on the french department in which the shooting have to be taken and you'll land on the profile page of the drone pilot who is representing HOsiHO Drone Network there.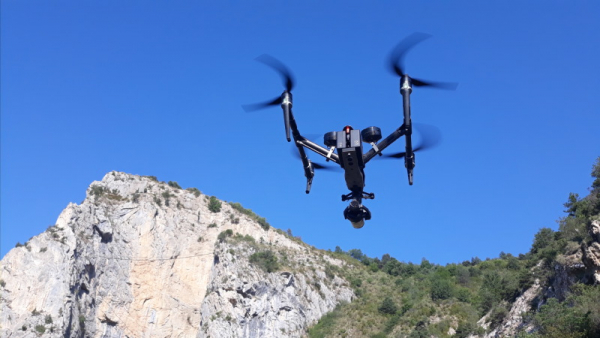 You will find a lot of information here:
operator number UAS / DGAC

liability insurance

complete field of expertise

presentation of the company

references

examples of projects
Another possibility to find your UAV pilot is to choose a specific skill, even if the members of our network are very versatile:
drone shooting

production of films mixing ground and aerial images

ground filming

video editing and special effects

360° aerial video

timelapse and hyperlapse at ground level

aerial panoramas

360° virtual tour

construction site monitoring by drone

special technical services

streaming / live broadcasting

rental, etc...
Once you have found the right pilot, all you have to do is use the form to request a quote.
How are HOsiHO Drone Network pilots selected?
In order to guarantee the best services, the members of our network are selected with a lot of care among the most talented and active contributors of our aerial videos and photos bank.
First of all the pilots must be able to justify of a certificate (Certificate of Theoretical Aptitude of Telepilot), to be declared to the General Direction of Civil Aviation (DGAC french authority), use approved equipment and fly in accordance with the regulations in force.
Furthermore, many rules must be respected depending on the shooting location: maximum flying height, flying time, flying in or out of sight of the remote pilot, weight of the UAV.
In addition to these prerequisites, special attention is paid to the values of the members of our network, with no less than six criteria: creativity, enthusiasm, availability, flexibility, proximity and versatility.
Shooting with a drone, and responsibilities
There is an ever-increasing number of pilots able to take pictures with a UAV, but you have to think carefully before making your choice. Indeed, the quality of drones, cameras and optics has a cost, and going at the very least will rarely be a good calculation. Likewise, the pilot's dexterity will make a huge difference in terms of image framing, exposure and video stability.
By using the HOsiHO Drone Network, you have the warranty that the driver has high quality, recent and perfectly mastered equipment.
But if there is indeed a risk that you should never take, it is that which consists in calling upon a UAV pilot which is not in rule. Because, if necessary, your own responsibility could be engaged in case of control, or even accident.
Indeed, whether he is a private individual or a professional, the client has the duty to check the legality of his pilot's exercise framework. If the latter is not declared to the DGAC, if he uses non-compliant equipment, if he does not have up-to-date insurance or if he has not requested a flight authorization or does not respect the planned scenario, negligence on your part may be sanctioned.
You will be able to easily avoid these worries by using a drone pilot referenced by HOsiHO Drone Network.
Finally, in the event of a possible problem, HOsiHO Drone Network will act as a mediator and, if the fault is attributed more than once to the pilot, he will be excluded from our network.



Why use HOsiHO Drone Network?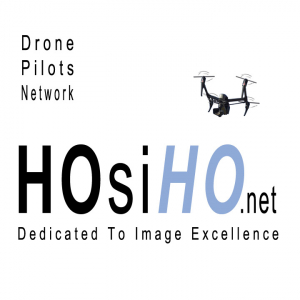 In addition to the question of the responsibility, the quality of the equipment and the talents of the pilot, contacting the HOsiHO Drone Network brings many other guarantees and services.
At the level of the pricing policy, a reference rate grid of the drone services is at your disposal on our site. It has been determined and is shared by all our members with a range of more or less 10%. It includes the type of UAV, the service and the duration of the operation on site. Therefore, there are no surprises and HOsiHO Drone Network does not take any commission.
Moreover, the allocation of zones for each member is for you the certainty that travel costs will be optimized.
Finally, the skills of the members of our network are also specified clearly in black and white and an ordered service will be delivered according to the exact terms of the order.
Learn more about our french drone network: