HOsiHO Drone Pilots Network
The three years of a network like no other!
For its third anniversary, HOsiHO Drone Network
gives the word to its members, and takes an inventory of the achieved path

Genesis and particular features of an atypical network
HOsiHO aerial image bank is pleased to celebrate the third anniversary of its HOsiHO Drone Network!
A network of French UAV pilots that the agency, specialized in the marketing of aerial videos and photographs, created in November 2017, in order to guide its own international and French clients searching for tailor-made aerial images by drones, therefore not available online in the stock collection of the World seen from above on HOsiHO.com.
At present, the UAV telepilot network is the only one leaning on a aerial image bank and therefore the only one to bring together some fifteen audiovisual and photographic professionals, dedicated to the use of UAVs for the creation of new, spectacular and original images.
Each of the current members was invited by the HOsiHO agency, in view of its geographical position - in mainland France and the French Overseas Territories - and above all the quality and originality of its portfolio of aerial footage and timelapses.
This talent, attentiveness and professionalism have attracted several hundred clients in three years. Clients from various sectors and from all over the world - France, Europe, and far beyond - who have chosen to use the HOsiHO Drone Network platform to be put in touch, at no charge, with the nearest drone operator to the aerial shooting site.
A completely transparent, commission-free and above all not anonymous linking, because each of the UAV pilots, who are also video artists, photographers, chief operators and/or directors, has their own profile page which they feed and update independently.
Names and contacts are clearly mentioned on this page, allowing direct contact by e-mail or telephone.
Here again, few networks offer this transparency. This is where the DNA of this group is to be found.
---
The principle of territorial exclusivity, therefore of non-competition
Based on a principle of territorial exclusivity, each of the 15 drone operators has a minimum of five exclusive departments, all bordering its head quarter. The main advantage of this proximity is the perfect knowledge of these territories, which are the towns, villages and remarkable landscapes that make up a region.
Moreover, in addition to the great added value that this knowledge of the terrain represents for a client, the HOsiHO network is based on the founding principle of non-competition between its members. They all have a unique territory, often a region such as Normandy, Brittany, Rhône-Alpes, the French West Indies, Provence, Hauts-de-France, Ile de France, Occitania or the Grand-Est Region.
Thus, the group of tele-pilots is never put into competition on receipt of a request for a quote by a prospect, because to submit his request via form, the latter must choose a specific department or skill, or one of the operators selected directly on other criteria.
Once sent, only one recipient receives this request, and is responsible for replying to it as quickly as possible. The prices for UAV services are also homogeneous, as the operators have undertaken to apply our reference price list.
This system has been tested and improved by a rating and a comment from the customer following each mission.
No negative feedback or disputes have been reported to date, and enthusiasm seems to be the order of the day on reading the comments made public on the presentation page of each UAV pilot.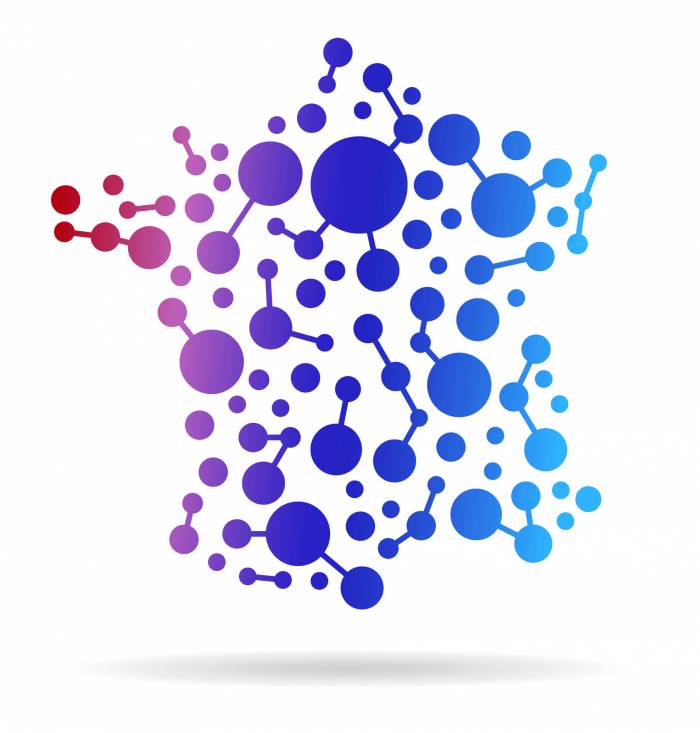 ---
What makes HOsiHO Drone Network a so special network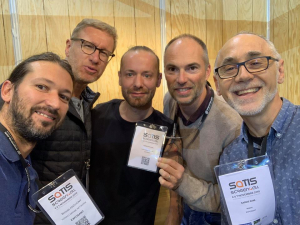 - Aerial image bank connection
- Each member is invited by the HOsiHO agency on the basis of his talent and creativity as a visual artist
- No commission received by the network on the assignments carried out
- Uniform rates for drone services, based on a common reference grid
- No competition between members, each one having its own exclusive region
- No anonymity, each UAV pilot can be contacted directly by e-mail or telephone
- A group on a human scale, supportive and professional
- Spotlight on drone operators (Blog, Facebook, Exhibitions, Press release, ...)
- Sharing of knowledge, gear, and complex and/or multi-site aerial/ground assignments
- Special Operations carried out nationwide (live streaming, filming of urgent local issues)
---
Members have the word !
What do our members think of these early years? They pay a substantial membership that allows the network to communicate and increase its visibility and they also take part to strategic decisions in terms of marketing actions and communication investments!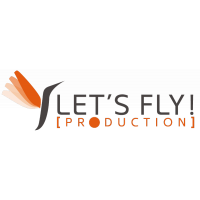 « I am one of the "veterans" of the network and am proud to contribute to bringing it to life by covering the north of France. As a "simple" contributor to the stock image bank of the same name, I was offered the opportunity to join a network of independent operators with an image approach but also a human contact very similar to my values. I accepted without hesitation and renewed year after year while my position and reputation is growing stronger every year on my territory.
The network is a great showcase both to promote LET'S FLY in the Hauts de France region, but also in the rest of the country! It's not uncommon for a neighbouring or more distant operator to need a helping hand, additional equipment or simply to be replaced because he's already filming elsewhere. Knowing that a dozen partners are ready to give us support or advice at any time is a real plus! A big thank you to Sami who built this network, recruited the first members and allowed me to get to know a superb panel of operators who are now partners and above all friends ! »
Anthony Brzeski, for LET'S FLY PRODUCTION in Lille
---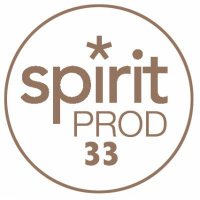 « We have been member of the HOsiHO network since 3 years. We wanted to develop our production activity of generic illustration images on our territory and have international sales outlets. The network gives us great visibility and increases our positioning on the UAV aerial image market. Throughout the year, we receive requests for professional production of aerial images on our territories. In addition, we regularly sell our archive clips through the HOsiHO drone image bank. It should be noted that the exchanges between the drone pilots of the HOsiHO network are rich and regular. »
Stéphane Labaurie & Jean-Bernard Nadeau, for SpiritProd33 in Toulouse
---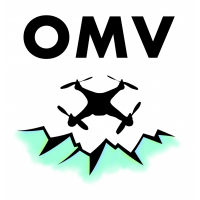 « I have been a member for two years. I discovered it on Linkedin and I thought it was a good idea. I joined to take advantage of its visibility and for the mutual help that can be found there. »
Olivier Mercier, for OMV in Lyon
---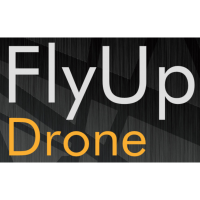 « I have been a member of the network, correspondent for Brittany and Loire-Atlantique department for 2 years. I joined the network because I was a contributor of the aerial images bank, mainly with drone footage of Brittany. The network has brought me new clients and new services. I have also been contacted by foreign clients, who are reassured to be dealing with a network of professional drone telepilots throughout France. The network also makes it possible to offer clients working at national level professional services of uniform quality throughout the country. For example, I am the HOsiHO Drone Network correspondent for Brittany and I have worked several times in Brittany for clients sent by different network fellow members. And it works both ways, since for my part, I sent a client from Brittany to work with HOsiHO Drone Network correspondents from 4 other regions. »
Stéphane Lelasseux, for FlyUP Drone in Vannes
---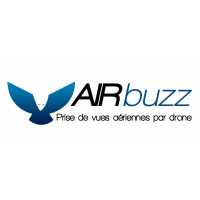 « I have been a member since April 2020, my fellow members suggested the idea to me and I wanted to try it out. I am not disappointed, even if the year 2020 is very special for everyone. The network gives me the opportunity to increase my online visibility and to reach foreign customers who might not find me without it. »
Bertrand Debeuret, for AIRbuzz in Paris-Ouest
---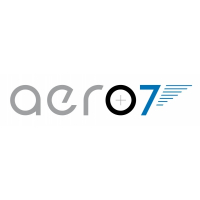 « I have been a member of the network for almost two years, I asked to join and I was lucky because there was still a vacancy for my region Occitania !!! Furthermore, in order to be effective, this network must remain "human-sized", and cannot accommodate all drone professionals, it is a network, not a federation. The network brings me additional business and above all better visibility on the Internet, as well as technical and artistic advice. Thanks to Sami Sarkis for his enthusiasm and his constant work to keep this network alive, knowing that he also manages his own audiovisual production company in parallel.»
Vincent Durouchoux, for Aero7 in Perpignan
---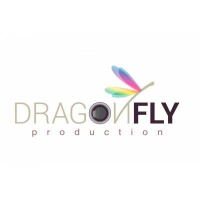 « As an artist contributing to the HOsiHO aerial image bank, I have been sharing the network's adventure from the beginning. It's a real opportunity to exchange, support and share our activity as a UAV pilot, which is often solitary. It's also a great showcase both nationally and internationally. And finally, thanks to its active presence on the networks and its visibility, it is a source of contacts and contracts for my activity. The network on the whole territory allows us to be able to carry out large-scale filming themes such as the collection of confined cities or the forbidden 1st of May 2020 parade in the middle of the covid-19 pandemic.»
Arnaud Deplagne, for DragonFly Production in Limoges
---
HOsiHO Drone Pilots Network's Members
---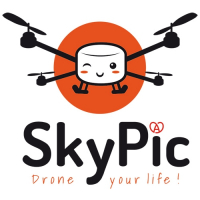 « I have been a member of the drone network for 1 year and I am happy to renew for the next one.
Today, the HOsiHO network is clearly for me a group of skilled people with whom I exchange with quite frequently. More than just a platform of business input, it is a REAL network with people you can count on. The advantage of this network is also its uniformity from an equipment point of view but also from a quality point of view and thoroughness in the work. »
Ludovic Lutz, for Skypic in Strasbourg
---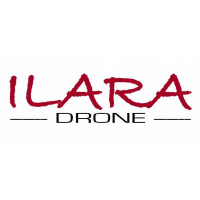 « Member since the beginning of the venture, I have the pleasure to share with our HOsiHO group, the passion for image combined with the tool that is the unmanned aerial vehicle (i.e drones). But we are in a rather competitive field and our goal is the satisfaction and loyalty of our customers. How do we achieve this? Thanks to our network! HOsiHO network is a strength. A mutual exchange force, because we share together our knowledge, our gears, if necessary, and our points of view on the ever-developing field of image.
Moreover, the network's strength is mainly in covering the territory of its operators. Indeed, I work in the Normandy region and take advantage of the group's communication to establish contacts with foreign (and even local) clients who are fond of images of my beautiful region and its historical character: Beaches and monuments of the 1944 landing, Mount-Saint-Michel, Honfleur...
Congratulations to the dynamism of our network and wishing many more years of success. »
Karl Lefebvre, for ILARA Productions in Caen
---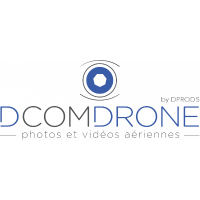 « DCOMDRONE has been a member of the network for 3 years. When Sami presented me the project, I immediately signed it with both hands. We have been perfectly aligned for even longer and this offer proposed to drone professionals, companies, corporates and institutions was instantly obvious to me, especially when you put yourself in the shoes of a client looking for a professional drone operator. For me, this network is a constantly renewed source of exchanges. We share our best practices and exchange opinions on equipment and regulations.
I owe the good health of my activity as a french drone operator in Paris partly to the network. The website on which it is easy and free-of-charge to find an UAV pilot has increased the visibility of my company, DCOMDRONE. We now also have orders from abroad because HOsiHO.net website is also in English and very well ranked on Google. Is it still necessary to recall that we are stronger when we are together? »
Jean-Philippe Dollet, for DCOMDRONE in Paris-Est
---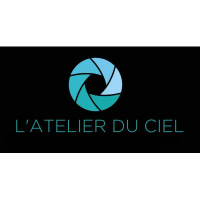 « I have been a member of the network for three years and I was invited by the HOsiHO stock footage agency who proposed me to represent the french drone network in La Rochelle and on the Atlantic coast in view of my extensive portfolio on that region. I immediately accepted because I also considered it an opportunity to work alongside people who are theoretically placed in the "camp" of the competitors but who, through the principle of our network, become allies.
In fact, HOsiHO is an ideal group to share information, experiences, and to access untouchable tools in solo mode. It's also a group of people who are passionate about images and whose common goal is the creation of pictures.. »
Olivier Roux, for l'Atelier du Ciel in la Rochelle
---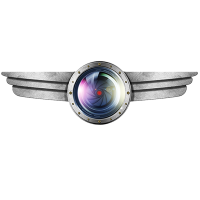 « In my case, the drone activity is a complementary activity to that of core audiovisual production. Joining the HOsiHO network is for me a very effective way of having regular and very relevant contact with high-quality operators in mainland France, despite the geographical distance. It enables me to regularly exchange views on the various issues that arise in the UAV business (regulations, technical developments, tariffs, etc.).
It's important to be part of a high-performance professional network, which is what the HOsiHO network is all about. This allows me to always be at the highest level of quality of service in very demanding fields such as advertising or feature films. »
Olivier Tisserant, for Madinina Flying Pixels in Martinique - FWI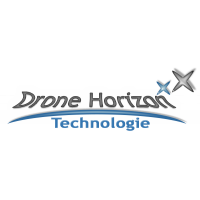 « DRONE HORIZON has been part of the HOsiHO network for 2 years now! A quick glance in the rear-view mirror doesn't hurt to see what we have achieved. Without a doubt a national french drone network that is gaining credibility both to give us visibility on the Internet and to carry out large-scale shootings, such as the operation of lock downed cities, or for providing a striking offer of live streaming drone images.
It is therefore a collaborative and human structure of great quality, which maintains a real level of professionalism both artistic and technical that our clients benefit from. And with the approach of 2021 and the consequent changes in European aviation regulations, it is important to be able to enrich our know-how and share our experience in the field. At last, up in the air !»
Jérôme Monnot, for Drone Horizon Technologie in Montpellier

---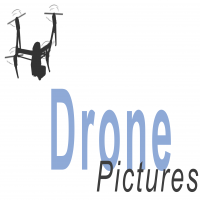 « First of all, I would like to warmly thanks each and every member of the HOsiHO Drone Network for their trust, loyalty and enthusiasm, from the early beginnings. When I launched my drone services in Marseille in 2011, I immediately wanted to create a pilot network, but first I had to set up my own UAV activity under the Drone-Pictures brand, and then in 2014 I founded the HOsiHO aerial image bank, of which I'm explaining the philosophy here, then try for a while the vice-presidency of a union federating UAV operators - the SNPPDC - to finally achieve the current form of our network in 2017. A network that I recall, because it is resolutely in its DNA, takes no commissions and cultivates transparency with a direct link between leads and pilots clearly identified and put forward. In addition, there is a strong attitude of solidarity, conviviality and creativity, which over the years has become essential, both for every member and for myself.
Thank you to them, to the customers, and long live the network! ! »
Sami Sarkis, for Drone-Pictures & HOsiHO in Marseille
---
After three years, the originality and specificity of the HOsiHO UAV pilot network remains intact
Most members renew their membership from year to year, which allows the achievement of new, more sustainable commercial objectives and also the implementation of specific tools reserved to members, such as for example this year the completion of the multi-streaming platform on the Internet, useful for live streaming of drone or ground images, sent live by operators throughout France and the West Indies, or the partnership with the SmartAerial PANO solution, which enables the aerial production of giga-panoramic photos by drone.
In 2020, a special year for everyone, the network was able, more than ever, to show its inventiveness and its ability to overcome difficult moments such as lockdown.
For instance, by taking the step of taking aerial shots in 21 confined cities in France in April 2020, with the resulting film La France en Absence (France in Absence). Then, on the occasion of a May 1st, 2020, also confined, each pilot took charge of filming the deserted streets that day, in place of the trade union parades on Labour Day, this in 11 French cities and in Fort-de-France.
These historic images were relayed by television channels, press agencies, news websites, documentaries and regional newspapers.Images now on sale via the HOsiHO aerial video bank and the Institut National de l'Audiovisuel (INA).
But the network has also, in the wake of these first years mainly focused on the audiovisual sphere, broadened its skills to include the technical applications of the UAV tool. A video overview of the capabilities our members offer in terms of inspection or surveys has been released in order to present it to the many customers who request it.
---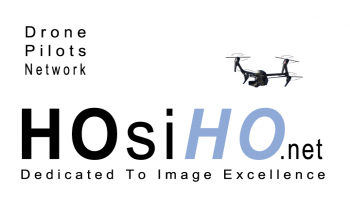 Finally, as the network has always communicated in two languages, through its bilingual website or at exhibitions in which it has participated, such as SATIS in Paris or the Sunny Side of the Doc in La Rochelle, a large part of the clientele comes from abroad, and members can be proud to have been able to work and provide drone services for companies as well known as National Geographic, The Explorers, Disney, NorsePower, FujiFilm, CNN Corporate, NHK, NBC, ZDF, DRTV, or in France, France Bleu, TF1, France 3, the Gendarmerie Nationale, SNCF Réseau, NGE, as well as countless town halls, audiovisual production companies or regional and international communication and advertising agencies.
Many thanks to them for entrusting one of the HOsiHO drone network's pilots with the task of bringing back extraordinary aerial images by drone!
---