L'Atelier realizes in 3 stages two films on one of the last family houses of Champagne: Aspasie ..
On these films, Atelier du Ciel works in reduced numbers since Olivier Roux is the only one to intervene.
The means implemented are an Inspire 2 drone, a black magic 4K on the ground, an a6300 for slows motions all shot in prores422 (except slowmo). A Ronin and a motorized rail allow stable and fluid images.
The drone here has an illustrative and aesthetic role intended to create a "wow" effect.
In a clipped movie we retrace in 1mn30 the basic technical stages of this traditional house, and in a film of less than 4 minutes, through a casual "Story telling" approach, we talk about the director Aspasie, the fundamentals of this unique house.
The film ends at the 2018 vintage where the drone will be the main tool that will film the harvest teams.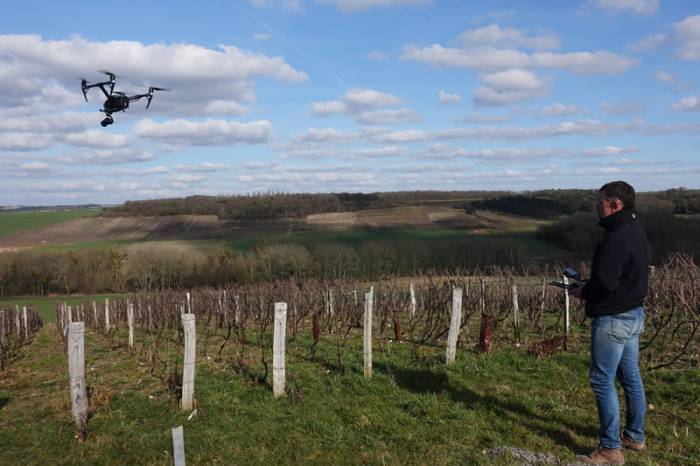 Aerial photo of Aspasie vineyards in Champagne/France © LADC
Filming began in October 2017, in drone, to capture the incredible color of the Champagne vineyards in the fall and continues in March.
This second stage offered conditions less lenient in light as in climate.
The drone, sensitive to both strong winds and rain, was offered a very short shooting window, inducing patience, observation and reactivity.
The editing is partly in progress and will end with the last phase of shooting scheduled for mid-September 2018.
The Atelier du Ciel operates for the HOsiHO Drone Network on the Atlantic coast, from Charente-Maritime to Ile et Vilaine via Vendée and Maine-et-Loire:
85 - Vendée
79 - Deux-Sèvres
49 - Maine-et-Loire
44 - Loire-Atlantique
35 - Ile-et-Vilaine
17 - Charente-Maritime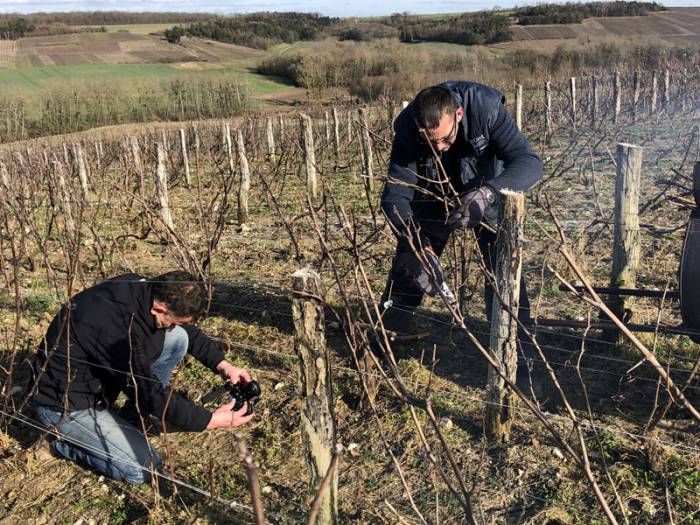 Aerial photo of Apasie vineyards in Champagne/France © LADC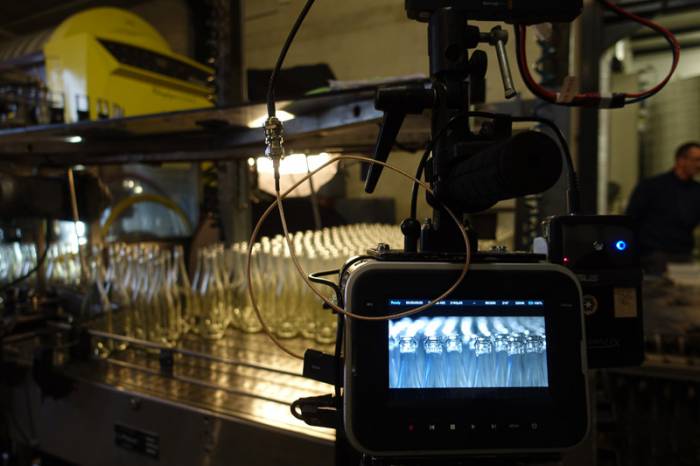 Photo Apasie shooting in Champagne © LADC