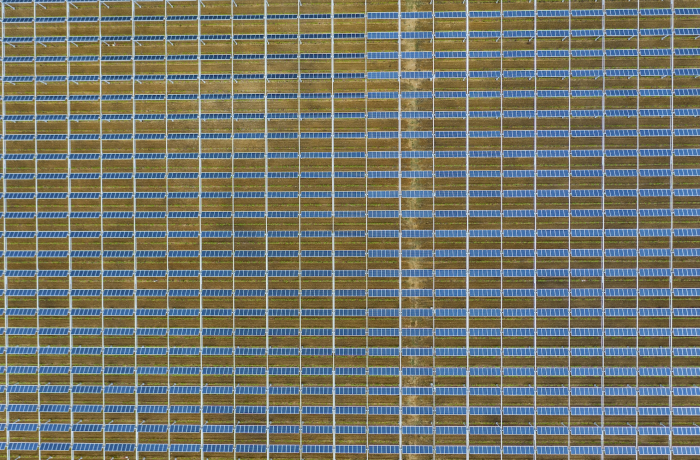 In the Pyrenees-Orientales, in the commune of Tresserre not far from Perpignan, is the first agrivoltaic farm in the world (2018).
The idea is to maximize agricultural production, in this case the cultivation of vines for the production of grapes, to ultimately make wine.
Global warming is causing a general decline in production, due to increasingly frequent droughts and high temperatures in summer. Improving agricultural yields here means protecting the vines by controlling sunlight and temperatures in summer and winter.
The photovoltaic panels placed at 4.5 meters above the vines allow to protect them from a too generous sun by making them shade.
Several sensors are placed at the level of the vine, which allows to automatically control the orientation of the solar panels, according to parameters such as temperature, light, humidity rate etc.
In winter, if the temperatures are too low, the panels placed in horizontal position allow a greenhouse effect.
This installation is a big investment, but it pays off with the increase of the wine production on the one hand, and the production of electricity on the other hand.
The quality of the wine is also improved, the alcohol content is controlled.
Three grape varieties (Grenache blanc, Chardonnay and Marselan) benefit from this improvement, on a surface of 4.5 Ha.
In order to quantify the benefits of this system, the winegrowers left a control area of 3 Ha, right next to the vines protected by the solar panels.
Aero7 had the chance to visit this farm and to fly its drone, in order to provide beautiful images to TF1.