HOsiHO stock image agency has been created early in 2014
It is an audiovisual agency 100% Made in France, dedicated to license rights of aerial and creative stock footage and stills, launched by authors wishing to address directly image buyers from around the world!
For the last six years, a lot of water has flowed under the bridges overflown by the HOsiHO collection!
Let's make a complete tour of the latest news and essential information that offers now the agency to any author or producer of aerial and creative content (Timelapse, Hyperlapse, VR360).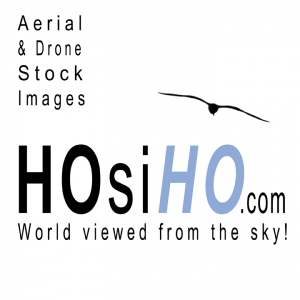 ---
While waiting for the fourth Act to be played out in 2020, the partition of the profound change that HOsiHO has begun over the past two years was made in three Acts:
---
Act I, November 2017: the agency decides to create its own drone network of UAV operators, the HOsiHO Drone Network. The first platform which it fully owned and which enables its stock-shots clients to be directed to highly qualified drone pilots operating in France, based near the shooting locations (Drone-Pictures company covering the whole Southern part). An essential step in the agency's dual desire to serve its customers and diversify its offer by multiplying the opportunities offered to its authors.
Act II, July 2018: Opening of the Contributor Portal which has since allowed the collection to grow considerably. This portal is the essential bridge between Buyers and Image Creators. It allows artists to upload their images according to guidelines defined by HOsiHO. To caption and submit batches of images, then to follow the results of the edit, with comments by agency editors. Once online and available for sale on the website, the author can track all viewing statistics and related sales. In real time and in full transparency!
Act III, April 2019: The aerial image bank launched a brand new e-commerce platform, with features that were sorely lacking in the first version. Features for buyers, like for instance, the Mouse-Over, ie playing the video clip on mouse fly over the thumbnail, or access to personalized services such as quote request, flexible payment terms and especially access to download before purchasing high-resolution images without watermark. We won't spend time on the great marketing and analysis tools now available to the agency to better serve and apprehend the needs of its French and international customers.

---
But the true innovation of this extraordinary collection of highly curated images, are the tools, tips, and examples of what is being sold or viewed online and who have recently been available to every artist's knowledge !
---
The reason is very simple: HOsiHO's desire is to qualitatively expand its offer to distinguish itself, always and again, from other agencies in place. To be able to continue to offer the Crème de la Crème in terms of aerial imagery as well as timelapse & dronelapse, without practicing prices that are disconnected from the economic reality of its customers, while avoiding to participate in the leveling down as on the microstocks or reduce the share paid to artists (50% since the start), and/or giving away image wit aggressive promotions, like on Black Friday. Quite a big challenge in this world sensitive, above all, to the best deal!
To achieve this, HOsiHO has chosen to fully inform its authors of the ins and outs of the demand from its downstream customers, as well as the actual sales it achieves.
Facts, figures and visual content, this helps to catch the global frame !
The customer request is relayed in two ways:
Immediate emailing to all signed contributors of any client's specific image search, received by HOsiHO through its form or by email / phone call.
Image request posted on the dedicated agency's Facebook Group, open to all, which allows HOsiHO's artists to follow the real clients needs
Added to this are the figures visible in the personal statistics area:

Statistics of our images available through our HOsiHO contributor account
Drone-Pictures has more than 3000 photos and videos online
Each signed artist can immediatly have access to all this statistics:
Number of views of his images

Number of uploads of low-res watermarked clips

Images in Lightboxes

Images in Carts

Number of cumulative sales per images

Total net earning per image
Customer use of sold images:
With the new monthly posts published since October 2019 on his blog, HOsiHO brings to the attention of all, not only the images precisely sold, for the most significant of the previous month, but also the use that is made by the buyer. A way to understand the market and to show concretely for what use a customer spends money, and for which images. A rare and undeniably valuable information for those who want to optimize their time and their production of aerial and creative images.

---
Logically, HOsiHO also offers a wealth of valuable advice to aerial producers wishing to thrive in the stock image world !
---
Through a very detailled article, the agency presents 11 tips to improve sales of aerial stock portfolio, shot by all types of flying aircrafts, such as drones or helicopters.
The page is rich and well-argued to allow each creator to organize himself and decide what to film, for what purpose and with what potential earnings.


We will only take Tip number 3 as an ewample concerning what is absolutely a priority to film in order to distinguish itself and to enrich its portfolio of varied images and not so difficult to produce to be franck, because often close to home: the conceptual images, like this view of a gigantic fire occurred this summer in southern France, and that we have been able to film from afar. An image that has sold well to date because it says much more than the simple fact of another forest fire. It evokes the following concepts:
Danger; Risk; Threat; Environment; Fragility; Pollution; ...
---
Finally, a willingness to put even more emphasis on Artists
---
What is good for artists, is good for the agency, and vice versa!
A way also to pay tribute to the 150 contributors who actually 'make' the agency.

By highlighting each week
In recent weeks, HOsiHO agency has increased the pace of its publications on social medias and via its blog, because it was absolutely necessary to show off the site all the sublime latest images uploaded by the talented photographers and videographers!
Thus, you will find, on HOsiHO's blog, articles entitled Featured Images of The Week, a weekly resume of the most exceptional and creative images of its growing collection.
Through a series of thematic galleries
HOsiHO's curators have concocted many thematic galleries, first on destinations where the collection has a broad choice of images. Then will come galleries on more iconographic themes such as Seasons, Environment, Transport, Industry, Urbanism, Water, etc ...
By making these selections, HOsiHO allows everyone, but especially its potential buyers, to admire the jewels that abound in the collection of the agency, born just six years ago in Marseille with only several hundreds aerial images on the Southern France, here it is today with more than 27,000 images handpicked and yet depicting the essence of so many places, known and less known, from around the world!
If it were only one of these galleries to browse, it would undoubtedly be the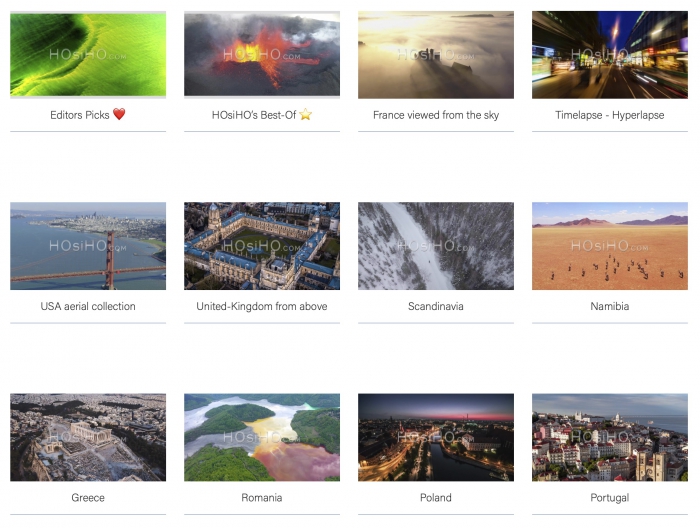 All these points outline the general philosophy of HOsiHO agency, and be sure it won't stop there!
Other features are under development and will be announced in the course of 2020.
To stay informed real-time, the best is to follow HOsiHO on social medias
and / or to read its own blog.
And if ever would like to also join HOsiHO's contributors community,
check this out: new talents are always welcome !