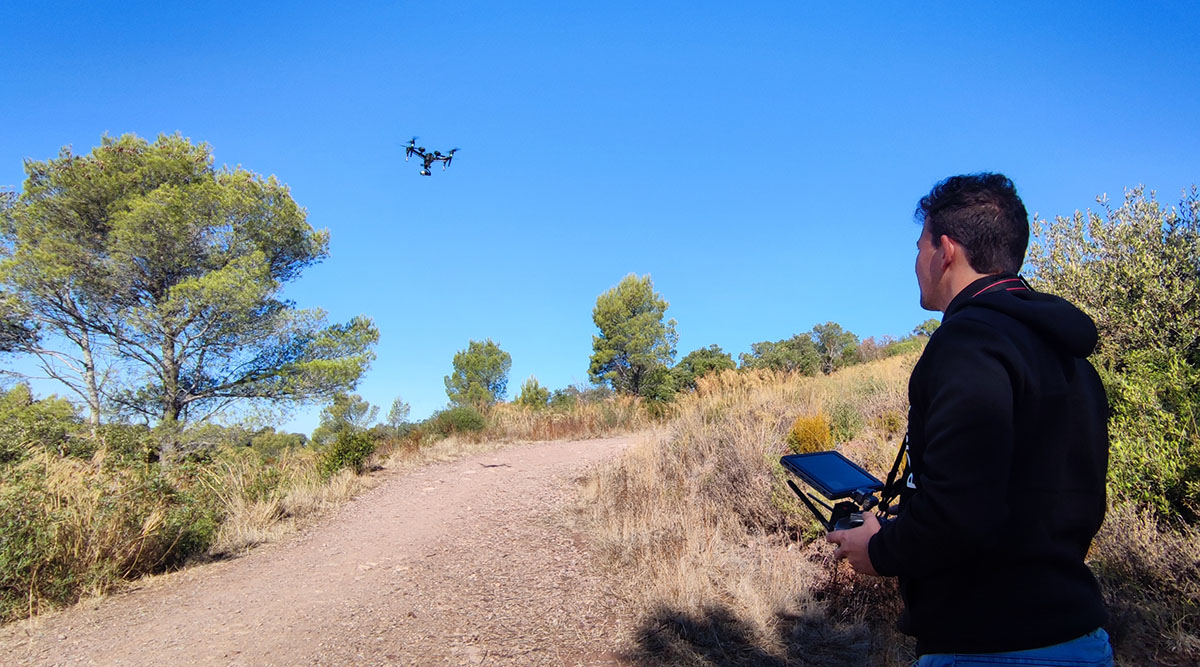 Professional Drone Pilot flying an Inspire 2 in Provence, France


What Are Drone Pilots Called?
A drone is an unmanned aircraft that can be remotely operated. Many drones are small, and many people own drones for recreation purposes. Drones can be fitted with cameras, which allows someone to take incredible cinematic shots from a great height. Before drones came along, many of these shots were impossible to obtain because of great height or weather conditions. Helicopters have often obtained cinematic aerial footage in the past, but are much too large to fit into smaller locations, and are much louder than modern drones.
These days, just about anyone can own a drone and learn how to pilot it. If you own a drone that is capable of filming the landscapes it flies over, you can even make money by selling the footage you collect. HOsiHO is an agency that is selling drone footage to there buyers, from skilled and professionnal drone pilots around the world.
So what exactly is a drone pilot? A drone pilot is a person who flies a drone. Another name for a drone pilot is a "remote pilot" because the pilot is able to fly the drone from remote locations. So if just about anyone can become a drone pilot, what exactly do you need to do in order to qualify for a drone pilot yourself? This article can get you started.


How Can I Become A Drone Pilot?
Do you own a drone? Do you love filming cinematic landscapes? Would you like to make an income by regularly selling your work? Then you may be wondering what education is needed to pilot a drone. Getting started is relatively easy, and drone pilots are in higher demand than you may first think. Your journey begins with picking out your drone. There are many varieties available, and once you've selected your favorite and have carefully unpacked it, then surely you can start flying it right away.
Before you begin flying your drone recreationally (to get a feel of it), you should always check to ensure you know how to get started and are up to date with the current drone flying laws of your respective country.


Is A License Required To Fly A Drone?
No, a license is not required to fly a drone recreationally. However, it would be a good idea to obtain a remote pilot certificate to prove to your country that you understand how to fly a drone safely. In some places, you may also require a remote pilot certificate before you begin burning money in return for flying your drone.
Just because a license is not required to fly a drone in France, that does not mean you are good to go the moment you pull yours from the box. In France, for instance, drones require registration, which costs 30€ for 1 year, 75€ for 3 years or 100€ for 5 years. The following types of drones are immune from this ruling:
A model aircraft that does not have a mass over 0.8 kg.

An unmanned craft that weighs under 250 grams and does not include a camera or any other device that can be used to obtain the personal data of civilians.

An unmanned craft that is considered to be a toy (You can find the current definition of a toy under EU Directive 2009/48/EC).
Always keep your drone registration and your remote pilot certificate up to date so that you can ensure your drone is documented and so you can prove you understand the laws of the country and the ways to fly your drone safely.


What Is A Drone Pilot Called Once They Are Licensed?
A licensed drone pilot can also be called "a legally licensed commercial drone pilot"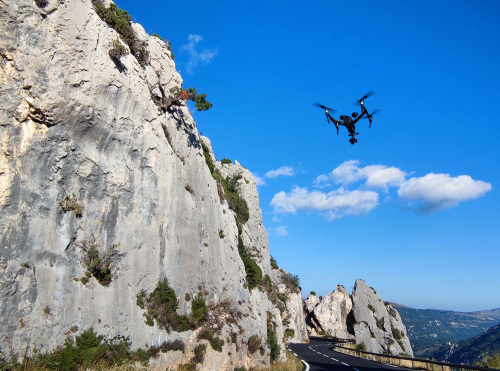 Drone Inspire 2 flying over a road in Provence, France


How Do You Obtain A Remote Pilot Certificate?
There isn't much education needed in order to fly a drone. However, in some countries you may need to obtain a Remote Pilot Certificate in order to fly a drone. This will require taking a federal exam that will confirm you can fly the drone safely and that you understand the expectations you are held to regarding others' privacy and security. Every 24 months, you will need to be recertified to continue legally flying your drone in some countries.
On top of being physically and mentally able to fly a drone safely, you must also be at least 16 years old to legally obtain a license for your drone. As we outlined on our page about what education is needed to fly a drone, you should also:
Be able to read, write, and speak the major language of the country where you are flying your drone.

Be in a physical and mental condition to safely fly a drone.

Stay near your drone so you can easily access it in case of a problem.

Pass the aeronautical knowledge exam (the Unmanned Aircraft General).

Become familiar with and complete FAA Form 8710-13 (for the USA). This will allow you to qualify for a remote pilot certificate.
If you are looking to make money by flying your drone commercially, consider selling your footage to HOsiHO: a company that licenses aerial photos and cinematic drone footage for people and audiovisual or film producers to use commercially all around the world. Not only will HOsiHO pay you a 50% of the sales for the footage you contribute to the website galleries, but even after selling your footage, you still have full rights to post your drone footage online if you like.
It isn't too difficult to become a drone pilot, and there are many great reasons to do so, ranging from the fun you can have flying a drone to the bragging rights of taking amazing shots to the money you can make from selling off high quality footage. Register your drone today and become a contributor of HOsiHO agency, if you're interested in sharing your work with a community of fellow drone pilots and with the world at large.