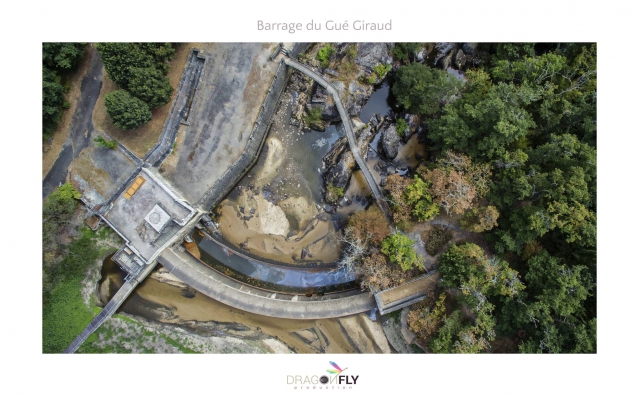 This works are the symbol of the restoration of ecological continuity that have been initiated on the Glane river. In a desire to keep a historical record and archives of the construction of the Gué Giraud dam to it's deconstruction, Dragonfly-production, a production company from Limoges, realize for the " Syndicat d'Aménagement du Bassin de la Vienne " a film and a webdocumentary which tells you this history ...
It begins in 1950 with the implementation of a new solution for Saint-Junien's drinking water supply, a story told by Claude and Pierre. Managing the water reservoir was difficult at times and Jean-Pierre had some setbacks … The film continues with both political and technical explantions about its dismantling.
The work to erase the Gué-Giraud dam is explained in this documentary film that traces all these historical moments, with of course aerial images shot with our drones, as well as some ground angles captured by our camera on tripod.
For more information about the Glane river, its history, culture, landscapes, the territorial contract of the aquatic environment's work: watch the SABV's web-documentary on

www.aufildelaglane.fr.