LET'S FLY PRODUCTION
Drone crew Lille - Drone pilot Dunkirk - Aerial Video Roubaix - Drone photography Pas-de-Calais - Audiovisual Production Amiens
Take your creativity higher with our drones!
AERIAL VIDEO PRODUCTION BY DRONE IN NORTH OF FRANCE
In the heart of the Lille Metropole, LET'S FLY PRODUCTION is your privileged partner to make your aerial images by drone on demand or fully support your air and ground production projects.
We have demonstrated our abilities to realize exceptional shots indoor (prestigious monuments, UNESCO sites, opera, cathedrals, mines, industrial sites ...) and our capacity to get the best of our machines outdoors from close up shots or long distance ones!
Versatile, innovative and at your service, we aim to always guide you and advise you in order to offer you the most suitable solution for your project and budget.
Our key skills:
Aerial photo and video, solo or dual operators

Ground filming with light camera (GH4, GH5, ...) or cinema setup (RED, ARRI, FS7, ...)

360 ° shooting in 4K or 8K

Live broadcast to social networks or TV
We can also use our drones to perform technical job:
Orthophotography processing at very high definition

Job Inspection

Site supervision

etc ...
We remind you that for any request of shooting in urban agglomeration or nearby, a minimum of 5 working days is imposed for us to make the declarations of flights. We therefore advise you to anticipate your requests as much as possible.
For the drone network we are in charge of the following French cities and departments all around Northern France.
Let's Fly Production | UAV operator Roubaix, Aerial filming by Drone Hauts-de-France, Drone Lille, Photo by Drone Somme, Drone Pilot in Tourcoing, Drone Company Dunkerque, Drone Operator Amiens, Shooting by Drone in Pas-de-Calais,, Drone Company in Nord french departement, Aerial Videos in Ardennes, UAV Video in Aisne,
Drone Pilot Opale Coast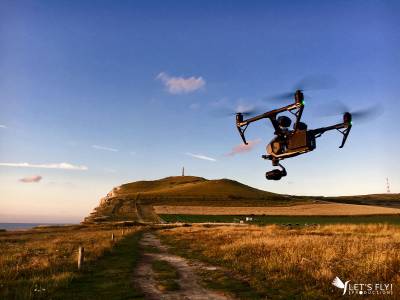 Links
Customers and experiences
Since our very first day in the air, our passion for the image and our obsession to achieve high quality HD images by relying on the most advanced air platforms of the market has allowed us to quickly make our place on the market and gain the trust of production agencies, producers or institutions with whom we have worked directly.
Among our loyal customers / partner production agencies:
French TV, BBC UK, Belgian RTBF

and others channels trusted us to provide them with high quality day and night footage all around France. We also provided direct aerial broadcast for some major event.

Club Med, Decathlon, Gaz company, OVH, National Monument Center : in France or abroad, we provided them with outstanding aerial footage
Opera de Lille has trusted us to make an aerial visit, from outside but especially from inside! Our Inspire 2 has traveled every corner of this incredible institution to unveil all the secrets of the hall of honor in the heart of its splendid theater!
Trusted by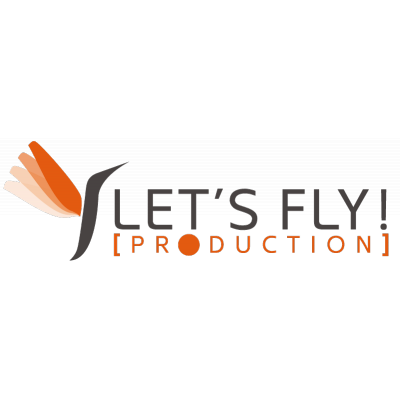 Drone crew Lille - Drone pilot Dunkirk - Aerial Video Roubaix - Drone photography Pas-de-Calais - Audiovisual Production Amiens
Headquaters : Tourcoing (59200)
DGAC ID : ED03324
Insurance contract : AXA RC PRO AIR COURTAGE RC AVIATION
Working locations
80 - Somme
62 - Pas-de-Calais
60 - Oise
59 - Nord
08 - Ardennes
02 - Aisne
Fields of expertise and services
Our "aerial" equipment
2 DJI Inspire 2 & X5S camera
The Inspire 2 is today the reference flagship of the DJI brand. It offers extraordinary video quality and can be used all scenarii in France S1, S2 or S3. Its X5S camera capturing in RAW or ProRes up to 5.2K and our Optical Park Olympus Prime 12-15-25-45mm (eq x2 full-frame) allows ultra cinematic shooting still impossible a year ago without the use of helicopter!
Coming soon, its X7 camera will push the limits of this machine even further by allowing to film in Super35mm 6K sensor Raw CinemaDNG!
This machine allows us to make HD broadcasts (live broadcast) to social networks or TV (via hdmi or SDI).
DJI Mavic Pro & Mavic 2 Pro
Perfect for quick preview before filming, or before sending the Inspire 2, the Mavic Pro is also the perfect tool for indoor flying in a cramped environment!
360 ° video drone shooting with Go Pro OMNI & Fusion
With a GoPro Fusion under our Inspire 2, or with the help of a hexacopter drone specially equipped to carry a Go Pro OMNI rig, we can realize very high resolution VR captures. With the OMNI each of the 6 cameras records a 2.7K stream delivering an amazing 360 ° VR video experience in 8K!
Our equipment "on the ground"
Panasonic

Lumix GH5, Sony A7S2

GoPro Fusion 360°

Canon 6D

Nikon D750

Ronin S & Ronin MX Stabilizer and Zhiyun Crane 2

We are also regularly working with cameras type RED, ARRI, FS7 that we rent according to your needs