D COM DRONE
PHOTO AND VIDEO BY DRONE IN PARIS AREA
PHOTO AND VIDEO BY DRONE IN PARIS AREA (ILE DE FRANCE)
We run this business since 2014 in Seine-et-Marne, near Marne-la-Vallée, and we are specialized in aerial shooting of urban zones, mainly in the Parisian surroundings.
PRODUCTION and FILM MAKING of REPORTS, 4K FILM SHOOTING and 360°VIDEO SHOOTING.
D COM DRONE provides brands, firms, public authorities (towns, cities…) with high-quality pictures. We also work with communication and imagery professionals (photographers, producers, film directors, production companies, communication agencies, media…)
Advantages of D COM DRONE
Experience: different missions in Paris area (Ile de France)

35 years in the production sector

Cheap cost per hour

Quality of pictures

Safety
For a proper use of our tool it is necessary to ask the loca lpolice department for a licence, which can take up to 5 days, so we advise you to contact us at least 10 days before the shooting of your project.
We can also count on us to fly a drone at night. We will first need an additional delay. Allow 1 month in total.
For the HOsiHO network, we operate in the eastern part of Paris, the cities of the Paris region and the following departments of Ile-de-France.
D COM DRONE | Drone Operator in Paris, Aerial filming by Drone in Seine-Saint-Denis, Drone in Val-de-Marne, Drone Photography Noisy-le-Sec, Drone Pilot in Seine-et-Marne, Drone Company in Saint-Denis, UAV Operator Saint-Ouen, Drone shooting in Ivry-sur-Seine, Drone company in Nemours, Aerial views of Fontainebleau, Video by drone in Meaux, Drone Telepilot Melun, UAV Villiers-sur-Marne, Drone services in Noisy-le-Grand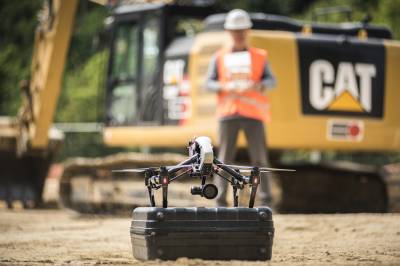 Links
Customers and experiences
30 years of experience dedicated to audiovisual production by serving the communication strategy of corporates and brands are for you the guarantee of an effective collaboration and a highly reliable service.
Producing photos and videos by drone in Paris and Ile-de-France requires a perfect knowledge of the regulations and administrative procedures specific to the area.
In Paris, the steps are not limited to a flying prior declaration to the Prefecture. The professional drone operator must also provide a map specifying the takeoff zones, the overflight zones, the positions of the remote pilot, the security zones around the flights area, as well as the sites managers agreements and a security perimeter. Not to mention the air permits (protocol with an airport or the army, if any is needed).
When you entrust your project to an experienced civil drone operator, you are sure that all the above rules will be followed.
Trusted by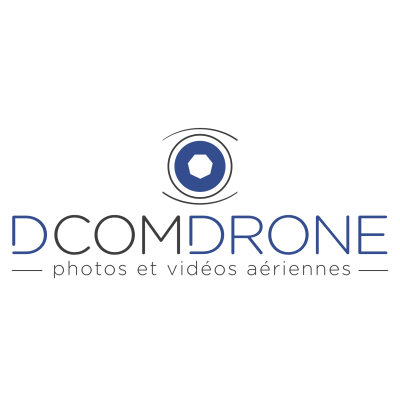 PHOTO AND VIDEO BY DRONE IN PARIS AREA
Headquaters : Conches-sur-Gondoire (77600)
DGAC ID : ED-01608
Insurance contract : AXA N°444402
Working locations
94 - Val-de-Marne
93 - Seine-Saint-Denis
89 - Yonne
77 - Seine-et-Marne
75-20 - Paris 20e
75-19 - Paris 19e
75-18 - Paris 18e
75-13 - Paris 13e
75-12 - Paris 12e
75-11 - Paris 11e
75-10 - Paris 10e
75-05 - Paris 5e
75-04 - Paris 4e
75-03 - Paris 3e
51 - Marne
10 - Aube
Fields of expertise and services
WE OWN 4 MULTIROTOR DRONES (from 2 to 8kg) which can fly over populated and urban zones (scenario S3). Several lenses from 24 to 90 mm enable us to adapt our framing to our environment and to your needs or wishes.
Discover the drones we use to fulfill all possible aerial images requests with professionalisme and efficiency.
YOU ARE A PROFESSIONAL, we offer you the opportunity to work together in order to capture the perfect shot you might want. Some of our UAVs allow to handle the camera on 3 axis, independently of the steering of the drone entrusted to the remote pilot. Working with 4 hands produces more sophisticated trajectory / frame combinations. You thus have access to the production of aerial images in complete safety and in perfect agreement with the regulations applicable to the use of drones in a professional setting.
THE 360 DEGREE VIDEO IS OUR SPECIALITY. In 2014

D COM DRONE

was one of the first firms to shoot 360° aerial videos. Now we have a multirotor drone which can also offer an 8K video capture.
TO ADVISE | PRODUCE | SCENARIO

WRITING

| SHOOTING | FLY | ASSEMBLE | EDIT | MIX | MASTERIZE
Our 12-METER TELESCOPIC MAST gives us another opportunity to get a high-angle point. It can also be an alternative solution in case of bad weather or for some regulation issues. Plus, it allows good aerial night photos or videos (something very difficult to get by drones in France).