SPIRITPROD33 (drone Bordeaux, Gironde)
Drone shooting Toulouse - Drone pilot Dordogne - Aquitaine aerial video - Drone photography Bergerac
SPIRITPROD33 (drone Bordeaux, Gironde)
A different perspective !
SpiritProd33 was born from the meeting of a Photographer and a Drone Pilot.
We travel the great Southwest to value its terroir, unique landscapes and heritage. In search of beautiful images and magical moments we use technology to showcase the beauty that the world offers us.
We do our own drone shots, on the ground, motorized timelapses, studio images and final editing allowing us to offer a complete service including complex projects.
We work mainly in the world of wine, tourism, agriculture, events, and corporate in the Nouvelle Aquitaine region and the following french cities and departements of the south-west coast of France.
SpiritProd33 | Drone operator in Toulouse

, UAV operator

Dordogne

, Drone Landes, Drone Gers, Drone Haute-Garonne, Drone telepilot Aquitaine, Drone filming Lot-et-Garonne, Drone photo Hautes-Pyrénées, Drone videos Pyrénées-Atlantiques, Drone shooting Bergerac, Aerial images

Biarritz

, Drone

Périgueux, UAV pilot Sarlat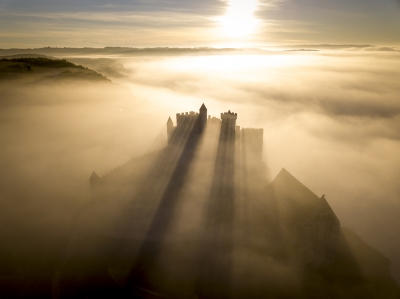 Links
Customers and experiences
Our diverse paths have led us to develop a great experience in the world of wine.
But our activity is also turned towards local actors whether private or institutional.
Our approach to projects leaves a lot of room for listening to the client and for aesthetic research. The singularity of SpiritProd33 is the diversity of our courses that allows us a complementary approach to projects.
The strength of SpiritProd33 is the complementarity of the two profiles that make it up:
- Jean Bernard is first and foremost a photography enthusiast from an early age. His search for aesthetics is permanent whatever the subject: portrait, landscape, architecture. He is the artistic guarantee of the duo and puts in each project all his knowledge, his technicality of the image and his passion.
- Stephane is passionate about new technologies that has been trained in drone piloting techniques with renowned actors in the sector working in particular for the cinema. His career in the automotive world in his first professional life led him to approach each project with precision, pragmatism and attentive listening to the message that wants the client to give the best answer.
Our latest achievements have led us to highlight local players in agriculture for the Chamber of Agriculture of Gironde and our beautiful territory with the Cadillac Tourist Office.
Trusted by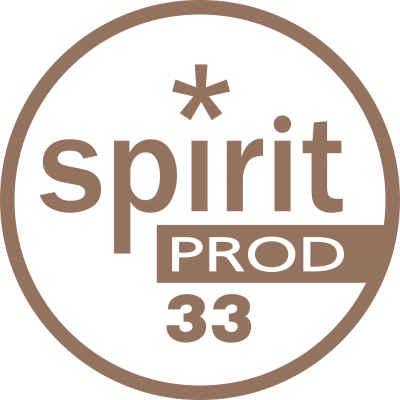 Drone shooting Toulouse - Drone pilot Dordogne - Aquitaine aerial video - Drone photography Bergerac
Headquaters : Paillet (33550)
Operator N° UAS / DGAC : FRAbocnqkkjo9jq1 / ED319
Insurance contract : Air Courtage FRM0000001AV17A/DRO/1737
Working locations
65 - Hautes-Pyrénées
64 - Pyrénées-Atlantiques
47 - Lot-et-Garonne
40 - Landes
32 - Gers
31 - Haute-Garonne
24 - Dordogne
Fields of expertise and services
Our audiovisual and photo equipment for premium aerial shots by drone or from the ground:
Drone DJI Mavic 2 Pro

Drone DJI Mavic Zoom

Panasonic

Stabilizer type Ronin

iFootage 3-axis motorised track

Sony 4K camera

Nikon D850

Nikon Z6

Fully equipped shooting studio

Video and photo lighting

Insta One R 360°