Grenoble Drone Vision (Lyon-Chambéry)
The sky has no limit. Give a new dimension to your aerial drone shot.
Grenoble Drone Vision (Lyon-Chambéry)
Evolving in aerial photography, especially by drone since 2013, Grenoble Drone Vision specializes in the creation of innovative and innovative video content.

Equipped with the latest technological innovations for drone shooting, image quality and customer rendering is one of our priorities. This rigor allows us to work on projects as varied as Fiction, documentary, independent, corporate or even institutional.

Since 2020, after several years of activity, Grenoble Drone Vision begins the development of several machines for specific use. Whether it's for the cinema or inspection in high-risk environments as well as help in finding people, knowing how to put technological innovation at the service of the greatest number of projects by defending "Made In France" has become our self-motivate.
The constant evolution of regulations related to the use of aircraft without anyone on board is also a challenge for our activity. For this, Grenoble Drone Vision is a recognized trainer with the DGAC/DSAC for the CATT and the new specific European regulations.

All these capacities defend an ideology: the sky has no limit.
Thanks to different drones, we can take your aerial shots in order to create films and reports.

Our drone videos will give a new angle to your images, for more originality and with a wider frame.

Grenoble Drone Vision and its team are at your disposal to take your images seen from the sky. With professional drones and cameras, we take care of filming and editing your reports, clips and other videos. We promise you exceptional panoramas.
Trust the nine years of experience in aerial photography of Grenoble Drone Vision as well as the solid reputation of the HOsiHO Drone Pilots Network to entrust the production of your drone images in Isère, Savoie and Rhone with Grenoble Drone Vision.
For the Drone Network, we mainly fly our drones in the following cities : Lyon, Chambéry et Grenoble ainsi que dans les villages et sommets de ces départments!
Currently based in Grenoble, we travel easily throughout France to carry out your various projects.


Rhône-Alpes Drone Operator, Drone Lyon Pilot

, Voiron Drone Photo, Aerial shots

Chambery,

Drone

Grenoble

Drone Albertville, Bourg-en-Bresse Aerial Video, Savoie Drone, Isère Drone, Rhône, Bourg Saint Maurice Drone, Puy-de-Dôme Drone,

Clermont-Ferrand

Drone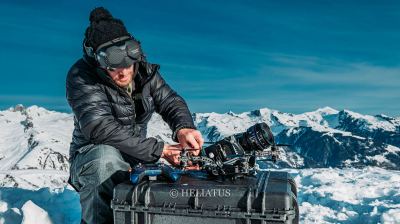 Links
Customers and experiences
Experience :
Official drone pilot for the French Drift Championship, specializing in broadcast
Official drone pilot for the FFSA
Referent driver for the production companies Alpha Studio, Slide Rec, Lusso, Gavroche, Green Garden Digitale, Kensa Production, PG Production.
Trusted by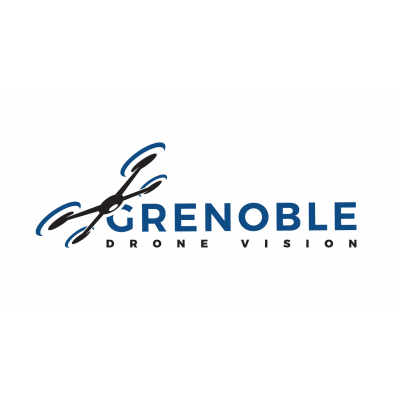 The sky has no limit. Give a new dimension to your aerial drone shot.
Headquaters : Grenoble (38000)
Operator N° UAS / DGAC : ED11551
Insurance contract : XL Insurance Company SE
Working locations
74 - Haute-Savoie
73 - Savoie
69 - Rhône
63 - Puy-de-Dôme
43 - Haute-Loire
42 - Loire
38 - Isère
01 - Ain
Fields of expertise and services
Areas of expertise :
Drone operator in a sensitive or at-risk environment

Nine years of experience flying remotely piloted aircraft

Specialization in FPV drone

Forerunner in FPV flight equipped with cinema camera (Cinelifter)

Cameraman/Pilot on Inspire 1 and 2

Very present on the automotive market and auto / motorcycle sports

Ground cameraman

Technical expert in camera operation and adjustment
Material:
Grenoble Drone Vision has a varied drone fleet to suit the needs of each project. Our strength lies in the design of specific machines to suit each of your desires.
Conventional UAV

DJI Mavic 3 Pro

DJI Inspire 3

DJI Mavic 2

Drone FPV

5" FPV Drone with Gopro Hero 6-9-10

6" FPV Drone with Gopro Hero 6-9-10

Micro drone FPV 2-3 "with Gopro Hero 6 naked for flight indoors or close to people

7-8" FPV Cinelifter capable of carrying a cine camera or DSLR

5" Cinelifter FPV capable of carrying a naked BMPCC 4K or DSLR for indoor flight or close to people

Camera

Red Komodo

ZCam E2-S6

ZCam E2-S6G

ZCam E2-M4

Fujifilm XT3

BMPCC 4K

BMPCC 6K

Aerial camera

DJI X9S

Red Komodo

BMPCC 6K

BMPCC 4k Naked

Lenses

16-25-35-85mm Meike

24-35-50-75mm Anamorphic Sirui

7.5-9-10mm Laowa