Search by field of expertise
List of french certified drone companies members of HOsiHO Drone Network and also offering film production services in France (aerial + ground shooting)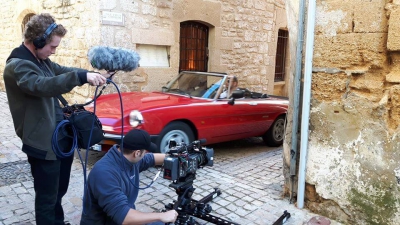 Almost all the drone pilots of our network have an audiovisual background (see their references). All have a long experience in the footage and/or photography industry, and therefore have the needed qualities and skills to offer you the production, from A to Z, of your presentation film, your video-clip or your next video greeting card !
The network's operators and their teams will then take care of all the production steps of your next movie:
Conception, script writing and realization

Shooting: either by drone and on ground, with few options like timelapse, hyperlapse, crane, ...

Post-Production: Editing; Grading; X-effects; Text; Sound mixing, ...
All our drone operators are declared to the DGAC (Direction Générale de l'Aviation Civile) with a unique ED identification numberand shown on their page. All are duly insured to provide aerial audiovisual shooting services with drone in France (photography, video, cinema).
---
Every pilot has been carefully selected by the HOsiHO.com stock footage agency for the high quality of their aerial services with drone.
The connection with a drone pilot from the HOsiHO Drone Network is free of charge.
---
To learn more about French regulations concerning Unmanned Aerial Vehicles (UAV or Drone), please read our Regulation page.