Press release, Nov. 29th 2017
HOsiHO Drone Network partenership with SmartAerial App!
HOsiHO Drone Network, the new network of drone operators in France initiated by the HOsiHO aerial image bank, announces its partnership with the SmartAerial PANO application.
This innovative mobile application proposes the realization of giga-pixels aerial panoramic photos by drone particularly appreciated by tourism and real estate professionals !
The world of ultra-high resolution aerial photography is thus within reach of drones of the French HOsiHO Drone Network.
Assembled images have a resolution between 600 MegaPixels and 3 GigaPixels, depending on the camera equipping the drone.
All the local correspondents of the network - based in the 4 corners of France - will thus be able to propose this new service to their customers (check here the ones who are equiped for this service)
Thanks to our partnership, the drone pilots labeled HOsiHO Drone Network will be able to use the SmartAerial PANO application for the making of giant panoramas (up to six meters wide in photographic quality).
SmartAerial PANO
SmartAerial PANO is a professional mobile application for shooting panoramic photos of very high quality, in GigaPixels resolution.

With reduced flight times and precise camera settings, SmartAerial PANO controls the drone's camera from optimized templates for a perfect ultra-high-resolution result.
Depending on the configuration of the drone and the chosen template, the panorama is composed of about 20 to 150 photos with a resolution of 16-24 mega-pixels each. (depending on the camera on board)
SmartAerial PANO offers a smart framing function to know the coverage of the panorama before its shooting and allows visualizing the angles of views in horizontal and vertical towards the subject to photograph.
Moving the camera is done using an algorithm that is specific to the SmartAerial PANO application, minimizing lens distortion and improving the assembly process.
All camera settings such as aperture, shutter speed, or exposure can also be adjusted dynamically during shooting. Taking pictures from the panorama can also be suspended and resumed to allow a particular adjustment at any time.
The SmartAerial PANO app also provides remote photo preview, while viewing and controlling drone flight settings.

SmartAerial PANO runs on Android 5.0 phone or tablet with drones from DJI manufacturer.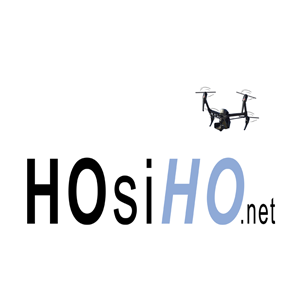 Facts about HOsiHO company
HOsiHO.com was created in february 2014, from Marseille, France, with a double innovative goal : create from scratch aerial images collections, impossible to achieve before, thanks to the Drone innovation and the new 4K format!

Aerial stock images collections from all around the world shot by a pool of more than 150 authors

15,000 online media, keyworded in two languages: French / English

Worldwide distribution of collections through leading distributors

Loyal international customers of several hundred image professionals like Producers and TV networks

A unique and free service if the image is not yet available: 'Shoot-On-Demand'

Various professional exhibitions attended in 2017: PixDay in Paris; NAB Show Las Vegas; SunnySide La Rochelle; MipCom Cannes; Ciné-Drones Bordeaux Festival; FIFTI Marseille ...

November 2017: launch of the HOsiHO.net service, our B2B platform enabling customers to find and hire a reliable and pro drone pilot in France, at no extra cost
Press Contact: +33 768.347.313